What Everyone Is Saying About Short Term Orthodontic Benefits
by 6monthsmiles, on 7/25/16 11:00 AM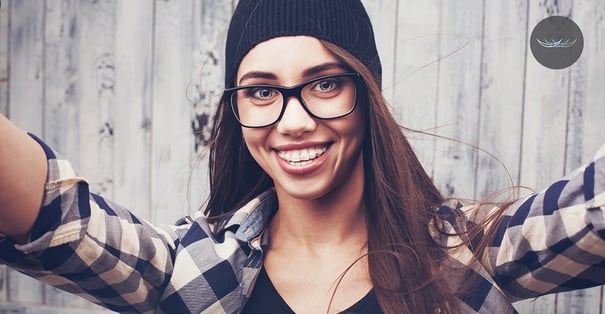 Are you tired of hiding your smile because you aren't comfortable with crooked teeth? Do you need something to help boost your self-confidence? There is good news. Six Months Smiles offers an alternative that will give you the straight, beautiful smile you desire without spending years in braces. With short term orthodontics you will:
Trust the Process
Six Month Smiles uses a highly effective method to create a beautiful smile. (100,000 patients and couting!) Our method involves brackets and wires, but ours are nearly invisible and are strategically designed to shift the teeth that show when you smile. It can make you feel better to know that brackets and wires continue to be the most effective treatment for straightening teeth among the orthodontic community.
Have the Confidence to Smile
Many adults are embarrassed by their smile, but many times, they aren't concerned enough to spend years with metal braces in their mouth. With our short term orthodontic option, you can begin to enjoy sharing your beautiful smile with everyone you meet in just a matter of months. Overlapping, crowding, gaps, and just about any misalignment issue can be fixed with Six Month Smiles treatment.
Enjoy Healthier Teeth
A more beautiful smile is a great benefit of Six Month Smiles, but orthodontic treatments improve your oral health, too. When teeth are overlapping and crowded together, it is hard to keep them clean. This makes you more susceptible to conditions like gum disease and tooth decay. Once your teeth are properly aligned, your mouth will be much healthier.
Avoid Years of Treatment
With short-term orthodontics, your smile can be transformed in months. The average time for treatment is six months, but some people get results in as little as four months. You can get the smile you want in the short amount of time because the only teeth that are being treated are those in the smile zone and there are no major alterations to your bite. The time you are treated will depend on the degree of misalignment of your teeth.
Escape Metal Braces
Traditional braces are a great option for teeth straightening, but silver brackets and metal wires aren't the most attractive option. Plus, when using them the treatment time can last two or three years, or longer. With our short term orthodontics, you don't have to deal with the discomfort or the time traditional braces take to get the smile you desire. Our process is quick and easy and won't interfere with your appearance.
Get Straighter Teeth with a Minimally Visible Option
Six Months Smiles takes an innovative approach to straightening teeth. Similar to traditional braces, brackets and wires are used. However, the brackets are clear and the wires are tooth-colored. This means many people may not even notice that you are having treatment for straighter teeth.
Pay Less for Straight Teeth
Since the time to shift your teeth is significantly less than traditional options, you pay less than you would for braces, veneers, and other traditional options. Depending on your insurance policy, you may pay even less so be sure to check with your carrier.
Let Technology Work For You
With Six Months Smiles, the latest dental techniques and technologies are used to safely and quickly move your teeth. The clear, unique braces move the teeth that show the most when you smile. The treatment doesn't have to wait for all of your teeth to move so it's a quicker process.
Have Less Pain
Any time your teeth are being shifted, there will be slight discomfort. However, with our treatment plan, your teeth are moved with low forces over a shorter amount of time.
In conclusion, Six Month Smiles is a great choice for those who desire a straighter, more beautiful smile, but have no interest in years of treatment. When you are ready to learn more about this option, contact your local Six Month Smiles dentist (by clicking below) and scheduling your free consultation appointment.
Dentists: Interested in providing Six Month Smiles Short Term Ortho to your patients? Click below to download our free Dentists Informational E-Guide!