British Stage Actor Perfects Smile with Six Month Smiles
by 6monthsmiles, on 12/2/15 1:19 PM
When Matt was a teen, had had braces. "Big, thick, train-track braces. For years," he says. Then, he wore his retainer. Finally, his doctor told him not to wear the retainer anymore, "I didn't think anymore of it."
But once he moved to London and started performing professionally as a singer and actor, he realized that his once-perfect teeth had become visibly misaligned. He says he had "mangled teeth sticking out in places I didn't want." So Matt started researching his options. He looked at Invisalign, and he looked at Six Month Smiles. Because of the short, six-month timeframe, Matt opted for Six Month Smiles. "It was the idea that it was that quick. And because they were tooth-colored."
"Before the braces, I didn't smile as much as I would have," he says. "I think I might have come across as being quite miserable," he says with a wide smile.
Recalling his experience with traditional braces, he was uncertain about how his teeth would feel throughout the course of treatment. With typical orthodontics, routine visits means a tightening of the metal and general discomfort after the appointment. Matt was pleased to find that he didn't have to re-live those uncomfortable days while wearing his Six Month Smiles braces.
As soon as Matt had his fitting, and his Six Month Smiles braces were in place, he booked a UK tour. As an actor and singer, Matt has to be concerned about his appearance. But thanks to the low-profile appearance and the natural color of the Six Month Smiles system, he was able to take the job; the braces weren't visible.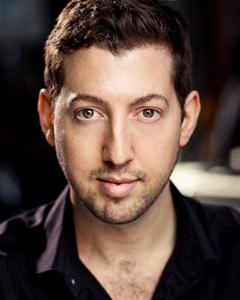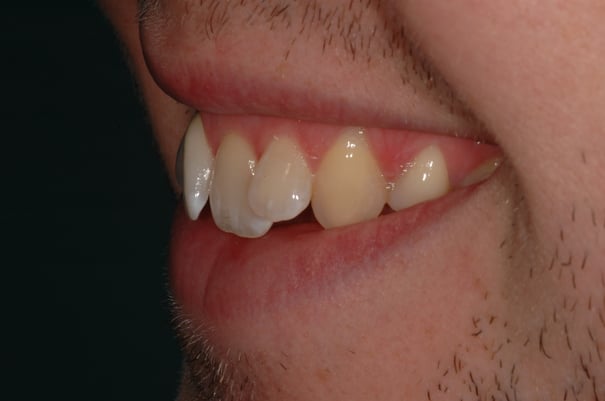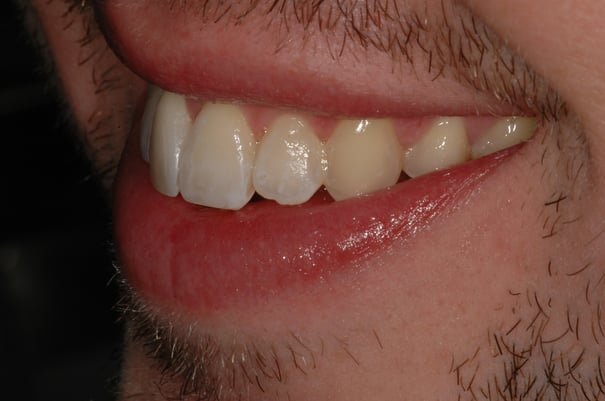 "I was afraid they were going to interfere with the sound of my voice," he explained, but he had no problems singing. "It was dream, really. Nice and easy," he says, summarizing his experience with Six Month Smiles.
DENTISTS: If you're interested in offering this service to your patients, click below for more information on the Six Month Smiles system - created for general dentists, by general dentists.
PATIENTS: If you'd like to see if Six Month Smiles is right for you - click below to find a Six Month Smiles provider in your area!