Sugar Sugar....Honey, It'll Ruin your Teeth!
by 6monthsmiles, on 5/5/16 3:18 PM
So, you've started your Six Month Smiles treatment, and you're on your way to straight teeth. One benefit you may have overlooked is that when your teeth are straight, you can also keep them clean easier - leading to healthier teeth as well! This is of course great news, however while in braces there are a few guidelines along the way to keep your teeth healthy and strong. This post will focus on what is best to drink during treatment, and what drinks to steer clear of.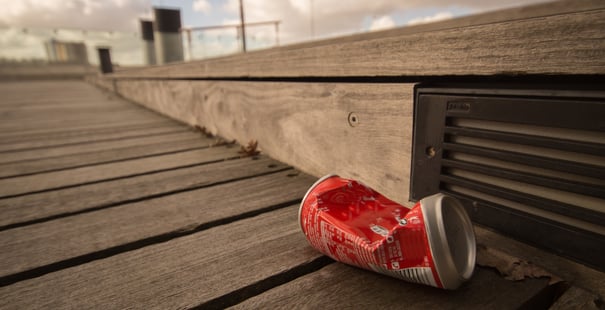 We encourage those in Six Month Smiles braces to drink flat water, bubbly water (club soda), or milk. Soft drinks like cola and lemonade are acidic and can potentially discolor teeth if consumed frequently while undergoing any kind of orthodontic treatments.
If drinking anything other than water or milk while undergoing orthodontic treatment, we strongly encourage our patients to use a straw and brush thoroughly after any meal with acidic drinks. Why? Those acids attack the enamel on teeth. The cosmetic ortho brackets are covering small portions of each tooth, protecting those areas from the acid. And after six months, the discoloration can be noticeable. Because Six Month Smiles is a cosmetic treatment, we want our patients to have the best smile once the brackets come off. And discoloration from acids aren't easily corrected with a whitening treatment.
The soda-habit is hard to break, we understand. Soda isn't the only culprit. With cola as the most acidic and water as the most neutral beverage, every other kind of drink falls somewhere in between. Coffee is the next best option after milk. Tomato juice, orange juice, and tea are significantly more acidic than coffee, but still not as harmful as cola. And most sports and energy drinks are highly acidic, falling much closer to cola than any other beverages.
The combination of sugar and acid is what makes cola so harmful to the teeth. Sugar and acid create the ideal combination to cause cavities and discoloration. Six Month Smiles is dedicated to making all patients happy and excited about showing off a confident smile. Being careful with how and what you drink might be tough, but the results are well worth the effort.
Interested in Six Month Smiles? Click below to find a dentist near you!
What is Six Month Smiles? Watch this video to see how it works: