6 Facts about Six Month Smiles Clear Braces
by Nick Cavuoto, on 2/19/15 4:25 PM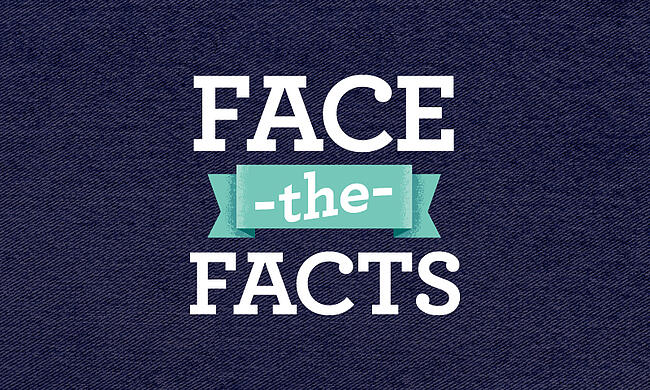 General Dentists No Longer Have to Fear Orthodontics

The term "braces" has always implied "metal mouth for at least two years". Short Term Ortho (STO) completely squashes this conventional thinking. The treatment philosophy is very similar to orthodontic treatment with clear aligners. The focus of treatment is to give adult patients great looking smiles by straightening their crooked teeth but not make large changes to the posterior occlusion. However, since STO utilizes clear brackets, tooth movement is much faster and more predictable than orthodontic movement with clear aligners. In fact, Dr. Kent Smith of Irving, TX has reported that his Six Month Smiles cases run 3x faster than similar aligner cases done in his office.


The short treatment times are a result of a shift in focus away from complete orthodontic correction and towards solving the patients' chief cosmetic complaints. With traditional orthodontics, most of the treatment time is spent correcting the angle classification and perfecting root positions. With STO we are letting go of these time consuming goals and focusing on giving patients what they want (a nice smile) in a time frame that is acceptable to them. "Straight teeth in six months" is an enormously attractive option for both patients and dentists!




1. Six Month Smiles isn't complicated.
Most dentists who attend our hands-on courses have little or no previous ortho experience.

We successfully demystify orthodontics by breaking it down to basics.

Six Month Smiles Patient Tray Kits™ allow for streamlining the entire procedure and greatly simplify starting cases.


2. Indirect Bonding makes all the difference.
The innovative Patient Tray Kit™ greatly reduces the stress of placing brackets and make the bracket placement appointment mostly delegable.

In essence, the trays make placing the brackets almost as easy as seating bleaching trays.

Six Month Smiles Patient Tray Kits™ allow for streamlining the entire procedure and greatly simplify starting cases.

Our specialists construct a two layer tray that envelopes the brackets they've pre-positioned for you. The teeth are etched, rinsed and adhesive is placed. A small amount of flowable composite is extruded onto the brackets in the trays and then the trays are seated. Each bracket is cured for about 3 seconds and then the trays are peeled off. Voila! It's that simple.


3. Profitable from Day 1.
The procedure can be very profitable considering that the costs involved for the Dentist are around $600. The average fee for STO cases is approximately $4000.
Considering the time savings and delegation that the Six Month Smiles Patient Tray Kits™ allow for, hourly production numbers over $1000/hour are easily achieved.
Since most of the procedure can be done by assistants, the whole office benefits. Assistants usually enjoy orthodontics and Dentists delight in offering a new and simple procedure.
Startup costs are minimal (around $1500 for the needed pliers, tools etc.), especially when compared to the $60,000-$100,000 costs associated with other new profit centers such as CEREC® or Laser Periodontal Treatment.
Our certified Six Month Smiles dentists have reported tremendous success after learning the procedure. It is very typical for a dentist with no ortho experience to leave one of our seminars and immediately add 10-25K to their monthly production. We've even had dentists add over $500,000 to their yearly production within the first year of learning STO. The results are truly awe-inspiring.


4. "..a no-brainer for dentists who are looking to increase productivity"
As Bruce Baird of the Productive Dentist Academy has said, "Six Month Smiles is a no-brainer for dentists who are looking to increase their productivity." The seminars are inexpensive (less than $2500) and the startup costs are insignificant. The technique involves no wire bending and involves a very systematic approach.
If you want to decrease stress, heighten production and offer a life changing option to your adult patients, learning STO is the best way to accomplish all of these goals. Now is the perfect time to add a straight forward, high dollar procedure to your practice.


5. Six Month Smiles Clear Braces. The leading brand in Cosmetic Orthodontics.
Over 25,000 unique patient website visits each month
Six Month Smiles isn't only devoted to training dentists how to competently provide STO, but also how to effectively market and implement it.
Free marketing materials are provided upon completion of the course. Patient testimonials, branded posters and brochures, and a personalized practice listing on our website.


6. Unlimited Clinical & Educational Support is available.
Our team of Clinical Instructors and Mentors answer your questions directly and daily to ensure you feel confident about treating your patients. Over 95,000 questions and answers have been exchanged, providing unparalleled groundwork to ensure you succeed.

Case Selection Support
Treatment Planning
Mid-treatment Support
Plus much, much more

Free Webinars and Trainings are readily available to help take your treatment to the next level.

Online training videos and educational webinars make it easy for you to continue to learn and treat more patients with Six Month Smiles.
In conclusion:
Most of us don't learn much about orthodontics in dental school. We are taught how to diagnose malocclusions. Some of us might even get to bend some wires. Beyond this, we are essentially taught how to pick up a referral pad and refer orthodontic patients out of our practices.

Because of the limited amount training and knowledge we receive, orthodontics is not a part of most general practices. We tend to think that ortho is complicated and involves a lot of wire bending and an unending list of "ortho voodoo science".


Orthodontics don't have to be voodoo science. In fact, it can be intuitive and commonsensical. Thousands of adults in your community are currently "stuck" living with crooked teeth. We can now help these people while growing our practices rather than ignoring their predicament because we can't meet their need.

Feel free to share your thoughts below.