How You Can Create a Ripple that Impacts the World
by 6monthsmiles, on 1/20/16 9:10 AM
At Six Month Smiles we know you are a compassionate caregiver who wants to provide a
meaningful service
to your patients. In addition, you are part of a larger, medical community, and you want to help other dentists to succeed. Sharing your stories of success are an important part of how you relate to the other medical professionals in your life.
Your legacy in dentistry will show in the lives you changed for the better. From the children who grow up with healthy teeth to the adults who discover a new, confident smile, you will touch thousands of lives in a significant way. Your work will show every time your patients smile.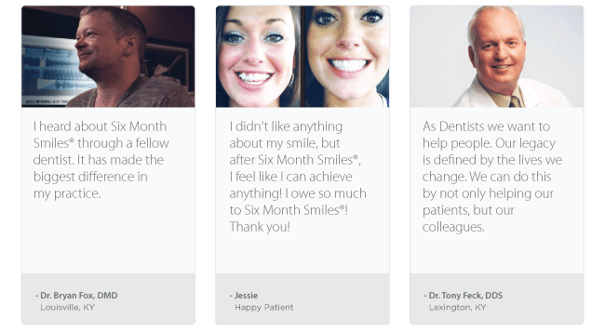 If you already are a dentist registered with Six Month Smiles, we want you to share the joy. Tell just one more dentist about the work you do. Talk about the ease and convenience of offering an in-house cosmetic ortho treatment for your patients. Convey the boost in client retention and describe the increase in revenue per patient. Share the excitement that Six Month Smiles brings to your team, the anticipation of excited patients coming in day after day, looking forward to seeing you - because you are bringing them hope.
If you don't offer Six Month Smiles at your practice, contact one of your colleagues who does offer 6MS and ask about the benefits. Ask about the quality of the product. Ask about the reliability of our results. Ask to hear what patients say after just six months of treatment.
Cosmetic ortho is a critical part of your legacy. Share your stories and reap the rewards.
Our current providers will receive unlimited 50% off Patient Tray Kit™ Vouchers for every new dentist they refer to either download our free informational eGuide, or register for an upcoming Level 1 (L1) course. The dentist referred will also receive a generous course discount! Click above for more details.