Meaningful Dentistry Starts With You
by 6monthsmiles, on 7/20/15 10:56 AM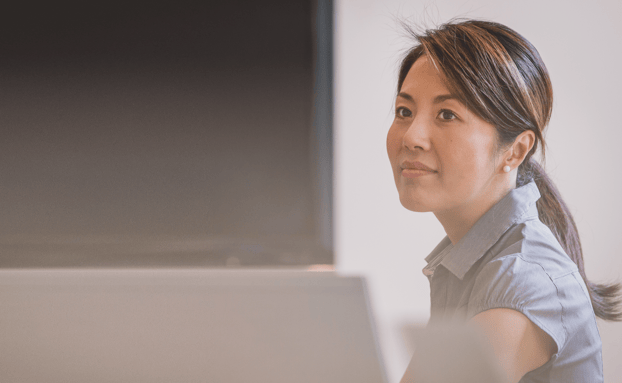 You know that new-patient care generally starts with an acute need or routine cleaning. And once that patient is in your office, you have to demonstrate that they can turn to you for every dental question or concern. When your patients sit down in your chair, they are giving you a unique opportunity to build trust and establish a long-term relationship.
Discover how to achieve meaning dentistry in your practice, by downloading the Free Comprehensive Guide to Six Month Smiles®. Help your patients see beyond basic care; help them to see your practice as an invaluable resource for themselves and their families.
"Six Month Smiles® has added a new dimension to the way I treat my patients,"
(Dr. Daz Singh; Clinical Instructor; Liverpool, United Kingdom)

By establishing an office with caring professionals and advanced medical treatments, you show your patients that you and your staff can address any of their dental care needs – from fixing an aching tooth to adjusting a rotated canine. Go above and beyond routine care and emergency services. In fact, when you provide a cosmetic alignment service like Six Month Smiles, your patients see your practice as a full-service, high-end clinic.
Successful dentistry means more than a bi-annual cleaning and an emergency root canal. Expanding your services with simple and effective ortho treatments, like Six Month Smiles, increases your practice's prestige and professionalism. As new dental treatments emerge in the marketplace, you have to offer those services to create meaningful, long-lasting relationships with your patients. If you don't, another dentist will.

"Six Month Smiles® has been a game changer for my practice and my career."
(Dr. Dale Hardy; Cornerstone Dentistry; Anderson, South Carolina)


Your patients already trust you. You are their go-to professional for everything dental. In fact, they don't want to bother going to another "dentist" to get a tooth straightened. They just want YOU to do it. You know orthodontics is a different specialty, but your patients may not.
As you know, across all medical specialties, more services are taking place in-house. Dentists can now offer a legitimate, in-house, ortho treatment with Six Month Smiles. Patients with basic cosmetic ortho needs no longer have to go to a specialist. Your patients simply keep seeing you.
Advanced in-house treatments will increase your patient return and retention rates. The more services you offer, the more likely it is that your patients will return for routine care and other specialized needs. Instead of seeing your patients an average of twice per year, advanced treatments can mean increasing patient visits by 50% or more.
Your patients don't want to waste time running around town trying to establish ortho care with a new doctor. They want your help. And while there are some advanced problems that will require the specialization offered by an orthodontist, you can build loyalty in your own brand by expanding these services to your current patients.
"Trying to rotate and straighten teeth with aligners had become increasingly frustrating."
(Dr. Kent Smith; 21st Century Dental; Irving, Texas)


Orthodontics shouldn't feel like a mystery to you as a dentist; orthodontics is a science. And Six Month Smiles can put the science behind orthodontics into your hands. Now, as a dentist, you can provide your patients with satisfying and predictable results. For many patients, there is no need for two years of comprehensive orthodontics.
You don't need any previous orthodontic experience. Once you've been trained by Six Month Smiles, you will be able to offer your patients the perfect smile. We provide you with a pre-positioned clear brackets that comesin a custom bonding tray ready for one-step seating.
Six Month Smiles has pushed past the limitations of traditional aligners. Now, you can put our expertise to use inside your practice and create an entirely new level of service for your patients. If you don't want to be a stop-and-go cleaning service -- if you want to provide meaningful dentistry -- Six Month Smiles can help take your practice to a new level of professionalism and service. (Got a second? Check out how we measure up against popular Clear Aligner Systems.)
Some dentists may be skeptical when they first hear about short-term orthodontics. However, you can expect to see the demand increase as the satisfaction from patients and dentists continues to amplify. Over 100,000 patients and 7,000 dentists all over the world are experiencing firsthand, the effectiveness of the Six Month Smiles® System.