How to Get the Shot: 2 Essential Dental Photography Tips
by Jason Olitsky, on 7/7/16 8:49 AM
Improving your intra-oral dental photography doesn't require an arts degree, though it may take time to practice and develop the required skills. For better case presentation and acceptance, use these two essential photography tips I have found great success with in my practice.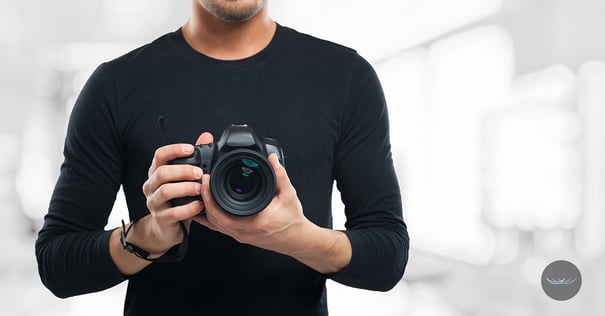 Dental Photography 101: Stabilization and Angle
Because of the complexity of the technology, you might assume that getting the shot requires a fancy or equally complex approach. The truth is that you are probably making it more difficult than it needs to be.
Tip #1: Stabilize the Camera
Tip #2: Get an Appropriate Angle for the Shot
To achieve stabilization and a proper angle, try this simple approach: Move your patient! I've seen too many dentists moving around the operatory to "get the shot,'" but really all they're doing is working up a sweat and putting in more effort than is necessary.
Tuck in your elbows at your side and use your arms as a fulcrum so that you can better manage the weight of the camera. Once you've done this, you can then direct the patient to move in such a way that you won't have to move at all. If you're doing it right, you should be able to take all of the photos you need from one side of the chair.
You can control the angle of the patient's teeth by guiding their chin with one hand or pointing to where you want them to move or turn their head. It's an easy solution to get you on the path to excellent intra-oral dental photography.
Below are some other common errors in dental photography: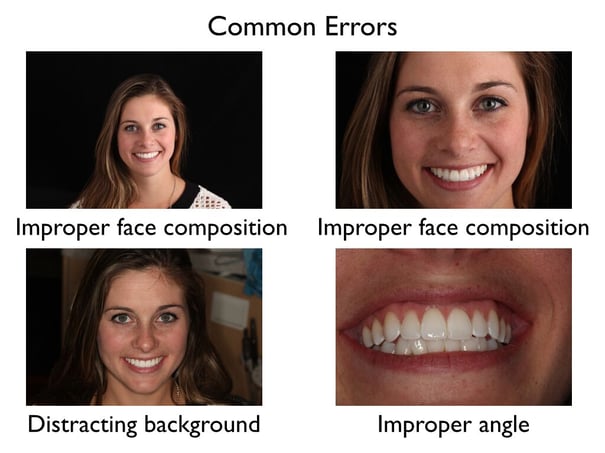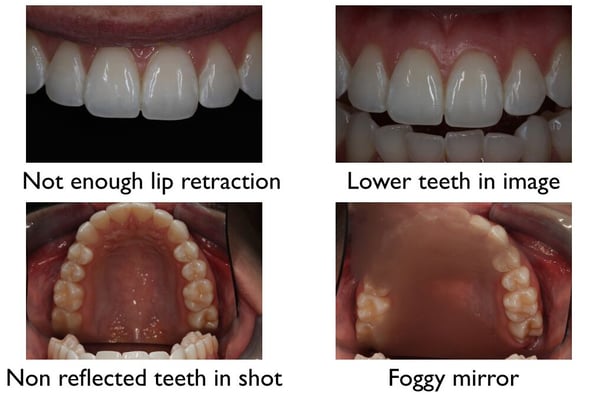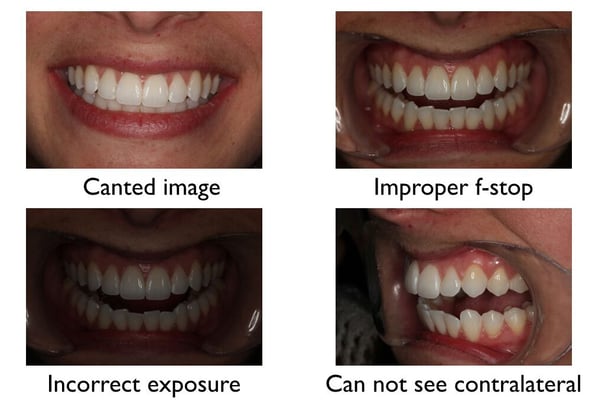 CMS Program Director Dr. Jason Olitsky is the immediate past president of the Florida Academy of Cosmetic Dentistry and an accredited member of the American Academy of Cosmetic Dentistry. He maintains a private practice with his wife and dental partner, Colleen, in Ponte Vedra Beach, Florida.
To learn more about Clinical Mastery's approach to improving the quality and quantity of restorative and cosmetic dental cases, go to our website at www.clinicalmastery.com.
The Six Month Smiles® Short Term Ortho System provides General Dentistswith a practical and turnkey solution for adults with crooked teeth. Utilizing unique clear brackets and tooth colored wires, the system allows GPs to easily help their adult patients who think that they are "stuck" if they refuse traditional orthodontic treatment.
The World Class Six Month Smiles 2 Day Hands On Course provides general dentists, like you, with the knowledge and confidence needed to start using this award winning system to improve the lives of your patients with clear braces while simultaneously growing your dental practice and your cosmetic dentistry services. The ongoing support from Six Month Smiles gives you peace of mind as you help your patients smile with confidence.