Breaking Through Occlusion Confusion
by 6monthsmiles, on 1/6/16 10:43 AM
Occlusion is a topic that is seemingly shrouded in mystery and oftentimes challenging to discuss. It's like discussing politics or religion; many people have strong beliefs while others don't even believe in it at all. It seems that the topic of occlusion has challenged many dentists because it has typically been taught, both in dental schools and at CE courses, in a way that is overly complicated.
Most of us were instilled with some dogmatic principles in dental school but weren't provided with an appropriate level of context from which to analyze these principles. For example, we were taught that we should aim to achieve canine guidance and protrusive guidance for all patients. One of the biggest disservices done in dental school is that dental students don't seem to be encouraged to ask one simple question: When do teeth actually occlude with significant force? This question is incredibly important to consider as it leads us down a pragmatic path to investigating "what really matters" in regard to occlusion.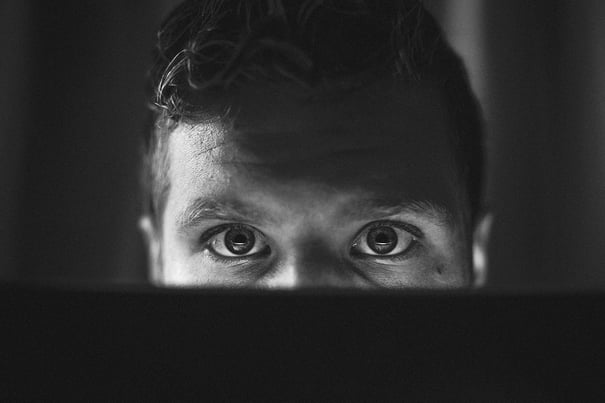 For the large majority of people, maxillary and mandibular teeth do not come into contact with each other during normal mastication. To put it simply, teeth do not normally touch during chewing. So, this begs the following questions:
How does tooth wear occur if teeth don't touch during normal function?
When are canine and protrusive guidances used if not during normal function?
What aspects of an occlusal scheme are most important if teeth don't occlude during normal function?
When we recognize that teeth don't touch with significant force during normal chewing, we can then focus on the two main culprits that contribute to tooth wear and restoration breakage: parafunction and constricted chewing envelopes. As we all know, some patients do strange things with their teeth and muscles while they are sleeping. They clench, grind and unknowingly work very hard to destroy their dentition. Canine and protrusive guidances can be beneficial for patients who clench and grind because these features can help minimize the muscle activity and bite force during parafunctional events, thus increasing protection for the teeth and joints. Properly fabricated night guards can also reduce muscle activity and force. Night guards can be an effective and easy way to immediately provide protection against parafunctional forces, especially for patients whose current schemes make it impossible to achieve immediate disclusion of the posterior teeth when the mandible shifts from maximum intercuspation. Of course, the success of a night guard is dependent on patient compliance.
The aspect of occlusion that seems to get very little attention but is one of the most important to consider is the envelope of chewing (often called the envelope of function). In my experience, when anterior restorations chip or break, it is oftentimes due to a constriction in the envelope of chewing. The upper anterior teeth are simply "in the way" of the route that the mandible wants to follow during chewing. Our muscles of mastication are usually intelligent enough to prevent an incisor collision during normal function, but during sleep, all bets are off. We all see patients who have severely worn the lingual surfaces of their upper incisors and the incisal edges of the lower incisors. These are the tell-tale signs of a constricted envelope.
The solution for a constricted chewing envelope is to provide more overjet or less overbite. Historically, it has been hard for dentists to significantly alter overjet or overbite without traditional orthodontics or opening the bite restoratively with full mouth rehabilitation. One of the many benefits afforded to general dentists who are treating patients with short-term orthodontics is that we have the ability to quickly and easily improve the occlusal scheme and eliminate any constrictions that exist. This allows us to set up restorative and cosmetic cases for maximum longevity and success.
This case was treated using the Six Month Smiles System and demonstrates how a constricted envelope of function was eliminated in just six months with short-term orthodontic treatment. Here, the maxillary wire was "piggybacked" to encourage intrusion.
The key to success with regard to protecting teeth from wear and breakage is to be keenly aware of when and how damage can occur. Patients who show signs of parafunctional activity need to be educated and can best be treated by achieving smooth guidances that provide posterior disclusion, a night guard, or a combination of these things. Anterior wear and breakage often occurs because the maxillary teeth are in a perilous position with regard to the mandibular envelope of function. Short-term orthodontics like the Six Month Smiles System provides us with an ability to alter this relationship in a manner that many patients will accept. Whether you hold passionate beliefs about occlusion or you don't think a lot about it, I think we can all agree that if we minimize muscle forces and get the teeth out of the way of themselves, we can improve our patients' chances for dental health and longevity.