Score More Points and Win With 6MS Invisible Aligners
by Six Month Smiles, on 9/17/19 3:20 PM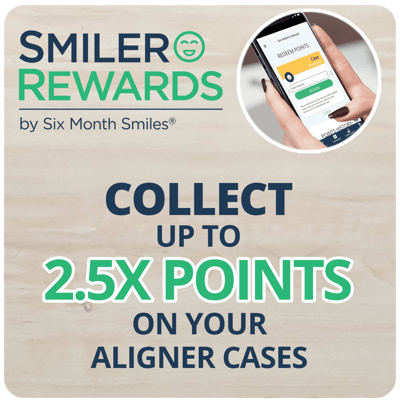 When Six Month Smiles says More is Better, we mean it. Each day we're developing new ways to bring more value to the products you know and love...and to those you will love.
Unless you've somehow avoided all dental industry news and updates–in which case you've earned the break–you've probably heard 6MS Invisible Aligners have been upgraded to 20 aligners per arch. Here's the exciting announcement ICYMI (in case you missed it)!
In addition to giving you 42% more Aligners at remarkably competitive prices, you also earn more Smiler Rewards points than ever before! When you submit a new 6MS Invisible Aligners case or a 6MS Mixed Appliances case, you'll receive up to 2.5 times more points!* Points can be redeemed for instant $$ OFF Six Month Smiles case fees, your choice of e-gift cards! Choose among Amazon, Airlines, Uber and tons of others!
Not only are our aligners competitively priced against any competitor, in many cases they cost less than competition before the discount is even applied. For more information on pricing, click on this banner inside the PRC.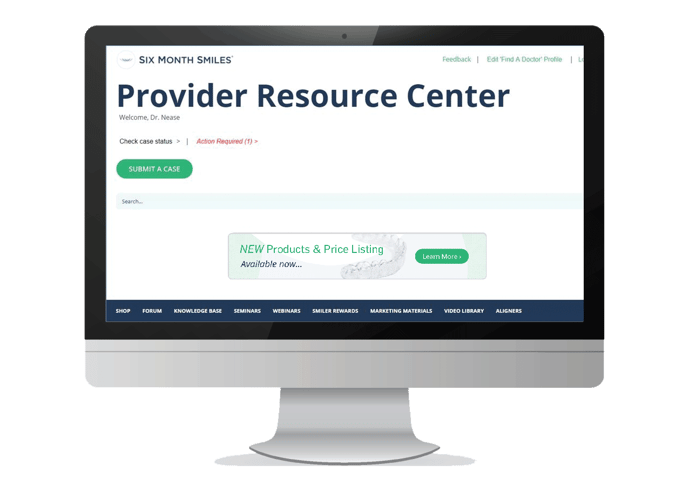 So, what are you waiting for? You have nothing to lose and even more to gain!
Competitive Pricing + Case Discounts
+
MORE

=
6MS Invisible Aligners
Track your points, provider status and more inside the Smiler Rewards App.

*Only providers with a Platinum, Elite, and Diamond Tier are eligible for 2.5X points on aligner cases. Bronze, Silver and Gold providers receive 1 point per case dollar.