Provider Highlight: Dr. Dominique Kanaan
by 6monthsmiles, on 11/11/15 3:04 PM
Dr. Dominique Kanaan is a provider of the Six Month Smiles cosmetic orthodontic system.
Dr. Kanaan is the founder of K2 dental, a private dental practice in London, England. With more than ten years as private practice dentist, four of them on her own, she is familiar with the variety of additional services that can provide significant value to any dental business.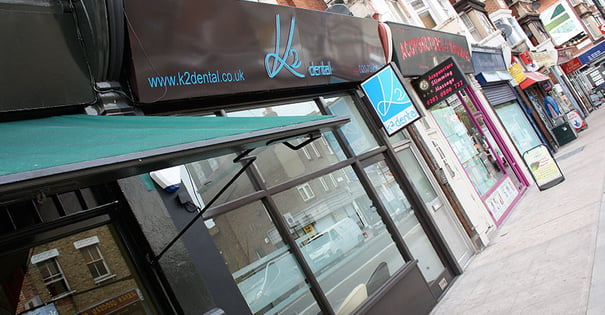 Although she qualified to become an orthodontist, she was not interested in the additional six years in school. Today, she retains her interest in orthodontics and is pleased with the results she sees regularly from the Six Month Smiles solution. In fact, after attending the initial, two-day course she said, "this is what I was looking for."
In Part I of our on-camera interview, she recalls one of her most successful treatments. A new patient came in for a cosmetic ortho consultation. He was a professional in his late-40s. Unfortunately, his fillings were old and needed replacement. The patient had no history of orthodontics and was specifically not interested in the three-year time commitment for a traditional, comprehensive treatment.
"This was a prime person for Six Month Smiles," she says in her video interview. At first, the patient was "apprehensive." However, thanks to a series of photos showing the discreet appliances and typical results, the patient opted for the Six Month Smiles plan. After the Six Month Smiles treatment, Dr. Kanaan refined the new smile with whitening and contouring. The patient "had no idea they could get this type of result in six months."
Dr. Kanaan added that for her, as a clinician, it was very satisfying to provide someone such a beautiful smile in such a short period of time.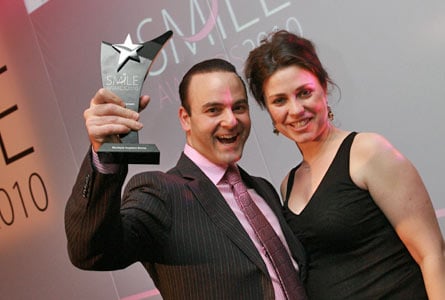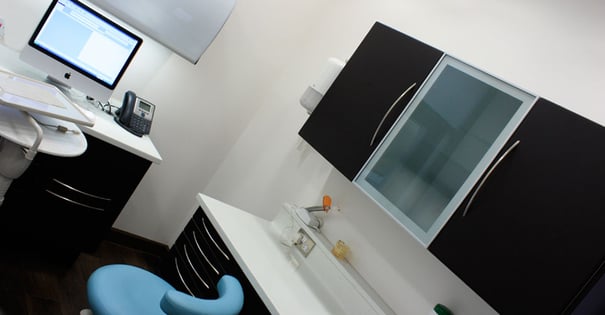 Dr. Dominique Kanaan and her husband Dr. Zaki Kannan
In Part II of her interview, Dr. Kanaan emphasized the ways in which Six Month Smiles changed her business. "Any GDP can offer Six Month Smiles," she states simply. "You don't need any previous experience with ortho."
"It significantly widens your clinical tool belt," she says. She also points out that as a dentist you are able to keep the patient in the clinic; and the patient remains with a provider he or she already trusts.
Specifically, she likes Six Month Smiles because, as a dentist, she can treat patients from start to finish. "We don't have to refer them out." She also emphasized that because dentists can align and straighten teeth, GDPs can treat a segment of the population that would otherwise forego any kind of ortho plan.
Dr. Kanaan's genuine enthusiasm for the Six Month Smiles system shows; she has found an avenue to providing meaningful dentistry. "For us, it is very exciting to provide a treatment that gently straitens the teeth and produces that beautiful smile."