Harnessing the Power of Patient Referrals
by 6monthsmiles, on 7/11/16 1:48 PM
Patient referrals are a powerful incentive for your practice. There's nothing better than hearing from another patient just how happy they are with their cleaning, their fillings, or their orthodontic work. If you're looking to harness the power of patient referrals for your practice, there are several steps that will make getting them easier.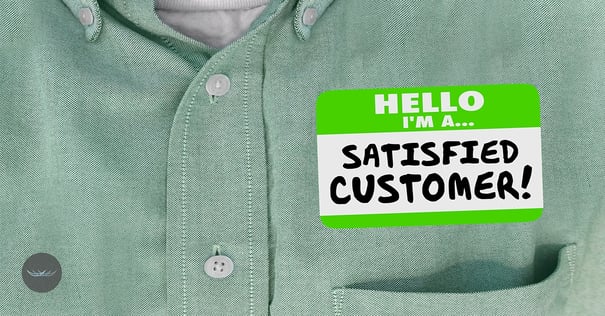 Step One: Create a Referral Plan
If you don't have a plan for generating referrals for your practice, it's time to develop one! Your referral plan can include such simple steps as:
Asking at least two or three patients every day for a referral
Creating and passing out business cards so that satisfied patients can pass them on to others
Implementing an incentive system for patients who make a successful referral
Your referral plan should also include target goals to help measure your performance. How many patient referrals to do you want to receive in the next year? What percentage of new patients do you want to see by this time next year? By setting clear expectations, you can better measure the success of your current marketing plan and make changes that will enable you to make clearer decisions in the future.
Step Two: Provide Referral-Worthy Service
It seems obvious that if you want referrals, the best thing you can do is stand out from the crowd and provide your patients with something they can't get anywhere else. It's not just about a free toothbrush anymore! Patients want excellent diagnostic processes that quickly and effectively identify problems, convenient times for treatments and cleaning, and stellar service when they're in the office. They expect high quality treatment, and if you aren't providing it, even patients who don't leave to find another practice will be reluctant to recommend your office to their friends and family members.
Step Three: Increase Your Marketing Efforts
Your patients can't refer your dental practice or services if they don't know that you're looking for new patients! An effective marketing strategy for generating patient referrals includes:
Keeping signs up around the desk that indicate your desire for and acceptance of new patients
Providing cards or brochures specifically targeted toward new patients: something tangible that your current patients can take away and pass on when they find someone in need of your services
Regular mention of your search for new patients on social media and through your other communications with your patients
Mentioning to your patients that you would appreciate the referrals, especially if they've mentioned that they're satisfied with your services
As you observe the success of your referral program efforts, you'll be able to better determine where to target your marketing resources in the future. It may also be helpful to have a marketing professional come in on a short-term or part-time basis to make recommendations, help you understand where you're seeing successes, and provide other key pieces of the patient referral program.
Step Four: Remember Online Referrals
These days, everyone is online--and in many cases, potential new patients are more likely to trust online reviews than they are to remember that "great dentist that their friend talked about." When you have patients who are particularly satisfied with their care, ask for their feedback online. From your social media accounts, where their review will have their face attached, to anonymous sites that invite them to offer reviews, each online review can be seen by countless individuals looking for more information about your practice.
The more referrals you get, the more new traffic you'll see to your office. When patients are satisfied, they send new patients pouring through your doors! If you're looking for new, exciting ways to take your marketing efforts to the next level, contact us today.