4 Ways to Land More Cases & Increase Revenues in your Dental Practice
by Mike Pedersen, on 5/9/16 10:03 AM
When you read today's article, you will be armed with a better idea on how to market Six Month Smiles and more to existing (and new) patients.
You're excited. You're educated and ready to provide Six Month Smiles to your patients, and you know you can help a lot of them with this new treatment in your practice. This is a great offer for patients that do not want to go the traditional braces route that takes up to 24 months, and sometimes even longer.
Now comes the bad news…
You have not done a good job of letting patients know about this new treatment, therefore you don't get more than a handful of cases in months. This is the old marketing issue with most businesses. It goes like this…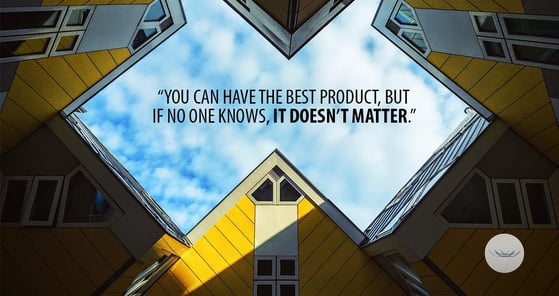 "You can have the best service or product in your city,but if noone knows about it, it doesn't matter."
This is where good marketing comes in.
Understand right off the bat, that any form of braces is not an impulse decision. People want to feel like they are making an informed decision.
It Starts With Google…
They will get to an informed decision by getting on the internet (most likely google) and searching for information regarding braces and dentists in their area. If you have set up your website correctly, you'll be highlighting Six Month Smiles right on your homepage (Tip #1).
Check Your Website Right Now…
Stop reading and pull up your dental website to see if you have Six Month Smiles on your homepage where a visitor can see it right away.
If you're not, then it may be time for a redesign of your website to highlight it. Secondly, how much information to you readily provide your web visitor regarding Six Month Smiles, and can they get to it quickly? Again, if they can't, you'll be losing many opportunities every month, which when you do the numbers (lost revenues), can be very disappointing.
Use Video To Convert Better
There is nothing more powerful than a video testimonial (Tip #2) of a happy Six Month Smile patient. In online marketing, this is one of the most effective ways to get people to take action now.
A second use for video is educational.
How about a full blown Six Month Smile educational video section (Tip #3) on your website answering all your visitors questions regarding this treatment.
This is a two-fold benefit. You are perceived as the expert (authority on the topic); and the visitor is learning all they need to learn to make a decision to call your practice to schedule a consultation.
Email Marketing Is Powerful
There are very few dentists who fully utilize email marketing to capture more treatments for their practice. In fact, I would say the majority of dentists don't use email for this purpose at all.
In the online world, there is a very effective strategy of creating a specific landing page on your website for Six Month Smiles (Tip #4)
What I mean is you have a Free White Paper you offer web visitors that gives them information regarding short term braces. This white paper is written strategically to both educate and entice them to want to pick up the phone and call your practice for a consult.
The great thing is you now have a very interested person and you have their email address.
What I'm going to say next is not what we refer to as spamming their inbox. You are going to send out a series of 4-6 (automated) emails about a week apart that break down 4-6 questions they may have about Six Month Smiles, and in each email you will answer that specific question.
These emails - like the white paper - are strategically written to educate and entice them to want to pick up the phone and call your practice.
Just imagine that with every email you are helping them become more informed, and confident about finally doing it. And, more importantly, it's YOUR office they are going to call because of this powerful marketing strategy.
I don't want to go overboard with even more marketing strategies to attract more Six Month Smiles patients, as you've got enough to get going from this article.
Now go out there; take action; and watch your case numbers go up quickly!
Mike Pedersen, is the founder of AZ Net Marketing, a digital marketing firm specifically for dentists. If you feel overwhelmed at the idea of implementing the mentioned strategies, contact Mike to set up a 15 minute exploratory call. Click here to set up your call.
Not a Six Month Smiles Provider? Click below to find out more about how to offer your patients straight teeth in less time!