Creating Great Word of Mouth Advertising With Your Patients
by 6monthsmiles, on 5/16/16 1:53 PM
It's the digital age, and online advertising has taken over--or has it? For many people, word of mouth is still the best way to find a recommendation for a new doctor's office, the best new restaurant in town, or a great new dentist. From parents chatting at the playground to professionals questioning one another in the office, word of mouth adverting can be your best bet for attracting new patients. There are several methods you can use to improve your odds of getting five-star reviews from your current patients.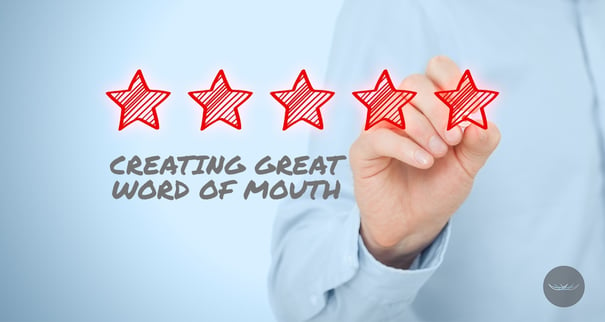 Focus On Patient Satisfaction
Every time a patient walks through your door, ensure that the experience is a positive one. Many people don't enjoy going to the dentist. They put off appointments for as long as possible, dread sitting in the chair, and avoid even necessary dental work if they can get away with it. When you create positive associations with your office, from a positive receptionist to a cheerful dentist who goes out of their way to develop rapport with their patients, you set your practice apart from others that your patients may have visited in the past.
One of the most critical things many patients worry about is how they're going to pay for dental treatments. Dental insurance only goes so far, and many patients find the out-of-pocket cost of standard procedures to be prohibitive. Offering flexible payment plans or the ability to work with patients to make necessary procedures more affordable is one of the best ways to increase patient satisfaction and get them talking about your practice.
Show Off Your Specialty
Are you the best dentist in town for patients with anxiety? Are you a family dentist with a focus on "family" that encourages parents with young children to bring them along for appointments, if that's what's necessary to get them through the door? Perhaps you're an amazing pediatric dentist who makes children instantly feel at ease in your chair. Maybe you're the only dentist in the town who provides cosmetic ortho treatments like Six Month Smiles? Whatever your specialty might be, make sure all of your patients know about it! That way, when they come across someone in need of your unique specialty, they'll immediately think of you.
Posters throughout your office, including both the waiting and exam room, can clearly demonstrate your specialty. It doesn't hurt to mention it to patients occasionally, especially if they mention a particular issue. You should also create a tagline or slogan that mentions your specialty and make sure that it's printed on your paperwork.
Examples of Posters, banners, photo books, waiting room videos, etc - available from Six Month Smiles
Offer Rewards
Word of mouth advertising is great, but it doesn't help you if you can't get it. One of the best ways to open the door for word of mouth advertising is to encourage patients to give it. Offer incentives like a discount on the next treatment, a free special toothbrush or mouthwash, or other rewards for patients who refer someone new to your office.
Keep in mind, too, that many potential patients consider online reviews to be just as important as recommendations that have been issued to them personally, especially if they're new in town or don't know many people to ask for a more personal recommendation. Try searching for Facebook or Google reviews, which have the individual's name attached to their review. These reviews are, to many people, worth just as much as talking to someone in person. Don't automatically delete poor reviews, either. Seeing you deal with problems honestly and efficiently will appeal to many potential patients.
Developing strong word of mouth advertising is one of the best ways for any dental practice to bring new patients through the door, but it's not the only form of advertising you need. If you want to develop more effective dental marketing strategies with Six Month Smiles, let us know!