This Mistake Could Cost You Thousands...
by Ashley Latter, on 3/2/16 9:47 AM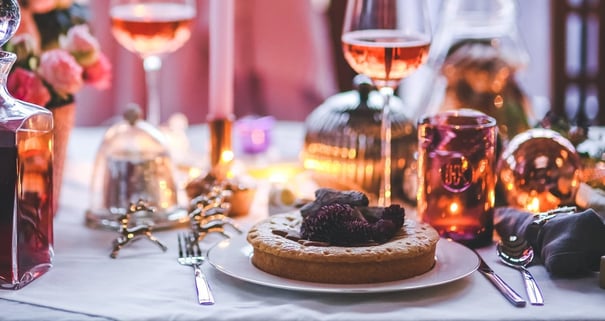 Imagine that you are walking into a high-class restaurant. Its decor is stunning. It has marble floors and its walls are adorned with the finest artwork. As you breathe in the magnificent aromas of the award-winning menu, you are approached by an impeccably dressed maître d'. You request a table for two by the window, but as you do so, you're aware that she is constantly looking you up and down, studying your appearance from head to toe. Rather than hand you a menu, she instead suggests that you may prefer to eat down the road at a nearby fast food outlet or at a cheaper restaurant. She informs you that there is no table available, despite there being only a handful of people being served.
Try to imagine how you would be feeling. Shocked and embarrassed, yet equally disgusted. While you may launch into a tirade there and then, what is absolutely certain is that it wouldn't be long before you were recounting this tale to family and friends. These days the story would then quickly spread beyond your closest circles via Twitter and Facebook, allowing dozens, perhaps even hundreds more to learn of how appallingly you were treated. The power of social media can never be underestimated. It can certainly help grow your profile and help to destroy it at the same time.
Though this may seem an extreme scenario, as a dentist - how many times a week are you guilty of similar prejudgment? How often have you made assumptions about a patient's finances, on the basis of how he was dressed or where she lived or what they did for a living?
Having coached over 7,500 Dentists on my Ethical Sales & Communication Course worldwide over the last 20 years, I have heard many admit that they've been guilty of this too. In my opinion it's one of the biggest mistakes dentists make. They, like the maitre d', have drawn conclusions solely on the basis of appearance.
So what happens when we prejudge patients?
You may be costing yourself many thousands of dollars worth of new opportunities for you and your practice.

By not making your patients aware of all the options, you will be denying them the opportunity to choose their favourite. You won't even be making them aware of your diverse range of treatments. Remember: as a matter of informed consent, it is important that you do mention all the options.

You will be missing out on delivering technical skills that you have probably spent hundreds of hours learning – skills which you may well have developed during weekends and nights away from your family. Some of these courses will have cost you thousands of dollars, not to mention the amount of kit you will have invested in that will now have to remain pristine in its box!

You will never fulfil your true potential.

You might not fulfill the dreams of your patients.
Points 4 and 5 are, in my opinion, criminal.
Ashley Latter is internationally renowned for helping Dentists and their teams improve their Communication and Ethical Sales Skills, so that Practices can create more opportunities to deliver the Dentistry that they love to do and their patients want. He writes an email newsletter that is read by more than 12,000 Dentists world-wide. To register for this free of charge and to read other articles similar to this topic, please visit his website www.ashleylatter.com.

The Six Month Smiles® Short Term Ortho System provides General Dentists with a practical and turnkey solution for adults with crooked teeth. Utilizing unique clear brackets and tooth colored wires, the system allows GPs to easily help their adult patients who think that they are "stuck" if they refuse traditional orthodontic treatment. For a free e-Guide, click below.