An Action Plan To Improve Your Bottom Line: Smile Rating
by Dr. John Nosti, on 1/12/17 10:06 AM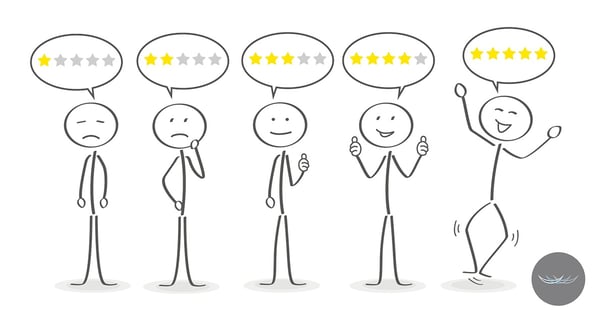 Most people – whether they admit it or not – wish they could be more attractive. This isn't necessarily negative. Part of increasing the amount of cosmetic dentistry in your practice comes from recognizing and acting on this human condition.
Patients may seem happy with their smiles, but it's also likely they would be open to cosmetic procedures after realizing there is room for improvement.
An Open-Ended Question to Uncover Desire
Think of it this way. You can help more of your patients look in the mirror and feel content with their physical appearance. That can make a big difference in their confidence and could even aid them in career development or their personal life.
The best way to find out how they feel about their smile is to ask them. I like to use the phrase, "Uncover the patient's desires." Beauty is a deep-seated desire in both men and women.
Smile Rating
Ask your patients to rate their smile on a scale of one to ten. If they say ten, then you move on. Most likely, this will not be the case.
Even a number nine opens the floodgates of communication. You can ask, "What will get your smile to a ten?" They'll open their mouth wide and point to their gums or that one crooked tooth on the bottom. Then it's time to get to work.
More often than not, they'll be concerned about yellow teeth or the possibility of orthodontia. That's a great place to start. If they rate their smile a one, then you know the potential for comprehensive treatment is very likely.
CMS Clinical Director Dr. John Nosti practices full time with an emphasis on functional cosmetics, full mouth rehabilitation, and TMJ dysfunction. His down-to-earth approach and ability to demystify occlusion and all ceramic dentistry has earned him distinction among his peers. He has lectured nationally on occlusion, rehabilitation, and technology (JVA/JT and T-scan).
To learn more about Clinical Mastery's approach to improving the quality and quantity of restorative and cosmetic dental cases, go to our website at www.clinicalmastery.com.http://www.6monthsmiles.com/dentist