What Is Your Goal For New Patient Tours?
by Lee Ann Brady, on 8/18/16 2:34 PM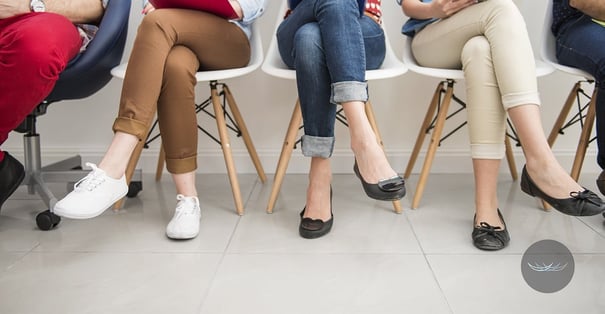 First impressions really are essential in the dental profession. Cleanliness, reliability, and a sense of personalized care can go a long way to making your practice desirable in the eyes of new patients.
The first place you communicate the value of your practice is often the initial tour introducing patients to the office. This sets them up to later decide on high dollar care.
Use the Team Meeting to Create Desired Outcomes
In one team meeting, I had everyone come prepared with their response to the question of whether new patient tours are valuable. The answers varied from team members disliking them to loving them. This wasn't entirely unexpected, but it did indicate that there was room for improvement in our approach.
What we did was go back to the purpose behind tours. The essential "Why?"
I find this is generally a powerful place to seek solutions to any sort of problem. If we analyze what our intended outcome is, we might be able to solve inefficiencies and better understand our thought process.
Together, we tried our best to think like a new patient and consider what would be most helpful on a tour of the office. We came up with five critical focus areas:
How our office is different from others.
What technology we use and why it's impressive.
Who we are as a team.
The services we offer (including the benefit of having an orthodontist).
Our sterilization techniques, if the patient is concerned.
Once we had our why, we then needed to decide on the how. How do we reach these outcomes as a team? Your gut reaction in this situation might be to provide an answer and ask the team to follow it. It's your practice, after all.
My advice is keep your lips sealed and allow your team members to come to the solution on their own. No one can implement a system they don't personally value over a long period of time. They will take ownership and be more invested in implementing new systems successfully if they generate the ideas.
The conclusions you come to in your own team meetings about new patient tours will be unique to your practice. This will depend on your values and how you want to present yourself to patients.
My team used the discussion to reaffirm our belief that we are not an average office. The meeting gave us a renewed drive to work at helping patients understand our commitment to extraordinary care.
CMS Director of Education Dr. Lee Ann Brady lives in Phoenix, Arizona and owns Desert Sun Smiles Dental Care, a private restorative practice in Glendale, Arizona. Outside of her private practice, Dr. Brady teaches, presents at meetings internationally, and writes a clinical dental education blog on her website at www.leeannbrady.com.
To learn more about Clinical Mastery's approach to improving the quality and quantity of restorative and cosmetic dental cases, go to our website at www.clinicalmastery.com.