The #1 Most Valuable Tip in Dental Marketing is this...
by Our Partners at LocalMed, on 9/3/20 2:00 AM
Put your marketing in places where patients are ready to act.
The old shotgun, spray and-pray method can still work. Billboards and radio ads and direct mailers are still around, after all. But they're blunt instruments. There's no intelligence involved. You just throw your ads out there, and hope sheer volume brings a few people through the door. And yes, that can work.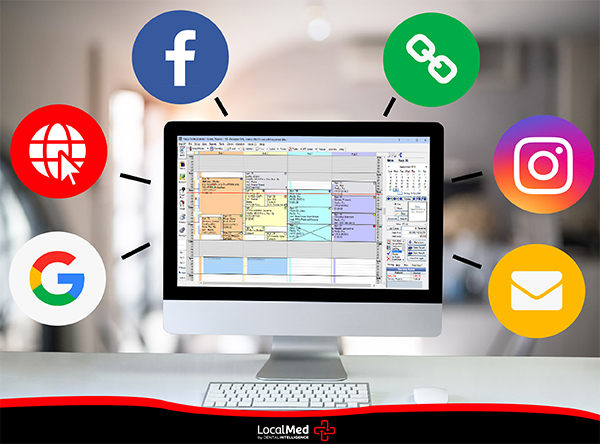 But if you really want your marketing to put patients in your chairs, then you need to put your marketing in front of people who actually want to be in a chair.
Basically, you stop targeting "literally anybody with teeth," and start targeting "people who want clear braces and are ready to schedule a consultation now."
That wasn't possible 5 years ago. But now people live on their phones, which gives us the unprecedented access to this elusive demographic.
With real-time online scheduling, you can turn someone idly googling clear braces into a fully booked appointment in just a few clicks. And since LocalMed's online scheduling has been the best in dentistry for years, we at Six Month Smiles have teamed up with them to bring our providers a new tool - something that can revolutionize how you schedule your consultations.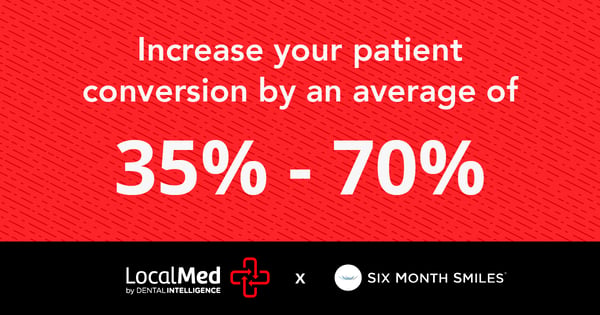 Our all-new "Find a Doctor" feature lets prospective patients enter their information and see every dentist in their area who provides Six Month Smiles services. It's a great tool to put your practice on the map for those who already want your services, but LocalMed's online scheduling makes it so easy that patients don't even have to call your practice to get an appointment.
They just click a button that says "schedule online" Then they see every timeslot you've made available. And in a few clicks, they go from "I'm kind of interested in clear braces " to "I have an appointment next Tuesday."
So when we talk about putting your marketing where patients are ready to act, there's nothing more valuable than this button.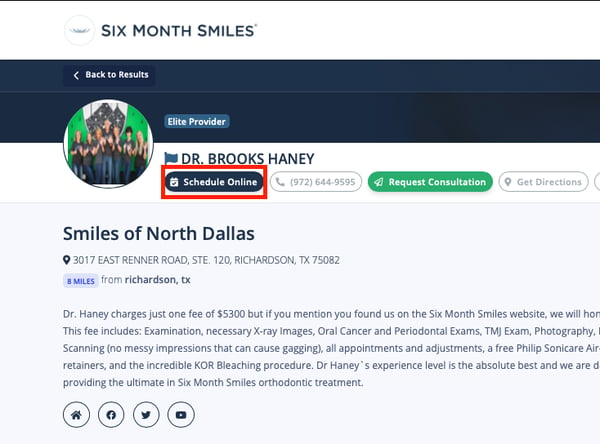 So keep your information up to date in the Find a Doctor directory, integrate LocalMed scheduling, and new patients will reach your chair with the click of a mouse or a tap on their phone. No calls, no phone tag, no real effort required from anyone.
To edit your information in the Find a Doctor directory, click here.
To add real-time online scheduling to your practice's marketing arsenal, take a free demo of LocalMed's online scheduling here.