Patient Demand Fuels the Rush to Short Term Orthodontics
by 6monthsmiles, on 5/8/18 12:55 PM
According to an article in the Compendium of Continuing Education in Dentistry, "tooth straightening is not just for children any more." The March 2016 article addresses several common considerations for dentists looking to add cosmetic ortho to their in-chair services.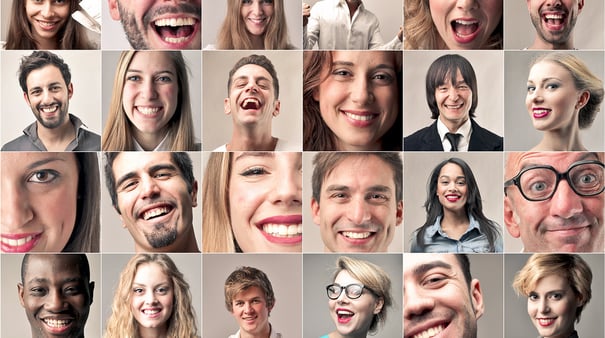 What's the Demand?
According to a study by the American Association of Orthodontists, the number of adults looking for cosmetic ortho increased by 16% between 2012 and 2014 - resulting in more than 1.4 million adults seeking treatment each year. Patients are also reporting changes to their personal lives thanks to orthodontic treatments; 75% of patients report changes in person and professional relationships thanks to cosmetic orthodontic changes. And the most stunning number -- 92% of patients would recommend the treatments to a friend. Of course, with that kind of recommendation rate, the majority of marketing would come through positive word-of-mouth and referrals programs.
You're Not Alone
In the five years between 2002 and 2005, the number of dentists offering "band and bracket" cosmetic ortho treatments increased by 11% -- from 9% to 20%. Overall, technology has allowed general practitioners to add in-chair services that would have been inconceivable 20 years ago. Starting with the implant trend, moving into the clear aligners, and now with band and bracket ortho, dentists are finding that their adult patients want the ease and convenience of having a one-stop shop for their dental needs. And while meaningful dentistry is core to your motivation, general dentists are able generate practice-changing revenue from these streams of business.
No Legal Barriers
The article in the Compendium of Continuing Education in Dentistry also points out that there are no legal or medical barriers for general dentists to add cosmetic ortho into the slate of services. Because you are not trying to treat all orthodontic problems, you have no legal barriers to overcome. In order to provide the highest quality of service, all third-party products and suppliers (like Six Month Smiles) will require a dentist to complete a course of study. Generally, these one or two-day events allow the dentist to start offering the cosmetic ortho services immediately.
As a general dentist, you were taught that the line between dentistry and orthodontics was not to be crossed -- orthodontics was spun as an impossibly difficult profession for a chosen few. However, that line is growing fuzzy. Dentists can now offer limited, cosmetic ortho treatments to help adult patients that would otherwise go untreated. There are few to no barriers to entering this line of treatment while there are significant financial rewards that will help you build your business and grow your practice.
Our Solution
The Six Month Smiles Short Term Ortho System provides General Dentists with a practical and turnkey solution for adults with crooked teeth. Thousands of dentists around the world have taken the Six Month Smiles Hands On Course and experienced growth in their practices, more satisfaction out of dentistry, renewed excitement in their patients and significant return on investment.

Want more information? Click below for a free informational guide on how Six Month Smiles works and what it can look like in your practice.
Reference: "More Adults Seeking Orthodontia May Be Opportunity for General Practitioners" Compendium of Continuing Education in Dentistry. March 2016. Volume 37, Issue 3.