Orthodontic Training for General Dentists
by 6monthsmiles, on 5/9/17 8:52 AM
The Six Month Smiles
Short Term Ortho System provides General Dentists with a practical and turnkey solution for adults with crooked teeth. Utilizing unique clear brackets and tooth colored wires, the system allows general dentists to easily help their adult patients who think that they are "stuck" if they refuse traditional orthodontic treatment.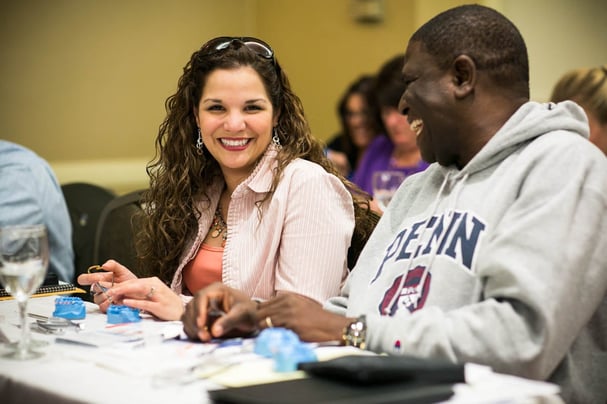 The World Class
Six Month Smiles 2 Day Hands On Course
provides general dentists, like you, with the knowledge and confidence needed to start using this award winning system to improve the lives of your patients with clear braces while simultaneously growing your dental practice and your cosmetic dentistry services. The ongoing support from Six Month Smiles gives you peace of mind as you help your patients smile with confidence.
Doesn't Six Month Smiles move the teeth too fast? Great question! Six Month Smiles uses low force wires and moves teeth no faster than conventional orthodontics, therefore root resorption is no greater risk with Six Month Smiles than with any orthodontic treatment. The goal of Six Month Smiles cases is very similar to aligners. However Six Month Smiles gives you much more control of tooth movement, with better patient compliance and lower lab fees!
It's Easy...
No previous orthodontic experience needed.
Expertly positioned clear brackets come set in custom bonding trays - ready for 1-step seating. Digital Treatment Planning by Orthodontists available with
CONFIDEX.
Effective...
Six Month Smiles award- winning clear braces and shape-memory wires are specifically engineered for optimum and predictable short-term orthodontic results.
And Patients Want It.
Short term orthodontic treatment times and clear braces
give patients the most attractive option to finally have the smile they've always wanted.