Make 2018 Your Best Year Yet with a New Smile
by 6monthsmiles, on 1/2/18 3:39 PM
Are you ready for a new you in the new year? You can make 2018 the year that you are no longer embarrassed of your smile. Each and every day millions of adults hide their mouth while they are talking or when they smile or laugh. They do this for a few reasons. It may be because they really don't want to wear traditional metal braces for the next couple of years. Another reason many adults live with a smile that makes them unhappy is because they are afraid straightening their teeth would cost too much. That is not an issue with Six Month Smiles, the safe, effective, and affordable clear brace system that can transform your smile. You can reach your smile goals by summer with Six Month Smiles.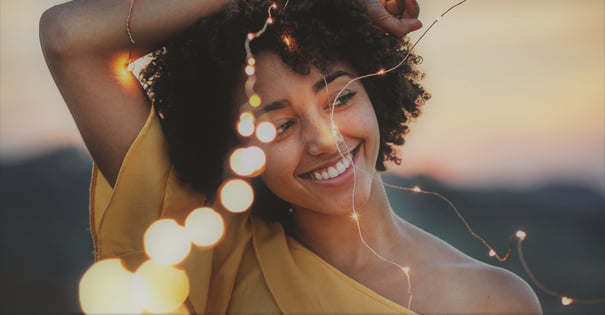 How does Six Month Smile Differ from Traditional Methods?
Six Month Smiles uses clear braces that are nearly invisible instead of metal braces. The clear braces gently move and straighten the teeth using standard orthodontic mechanics. Instead of focusing on the position of your bite, the comfortable braces focus on your cosmetic appearance. The forces used with Six Months Smiles braces are much gentler than those used with traditional teeth straightening methods meaning there are fewer risks involved using this option.
How does Six Month Smile Braces Compare to Clear Aligners?
You have options when you desire a straighter, more attractive smile. One option that many adults choose is the various clear aligners. There are many advantages of choosing Six Month Smile braces over the clear aligners. Using the braces, it is much easier to move the teeth. Another advantage is the treatment time for clear braces is about half of that for clear aligners--six months versus twelve months or more. Generally the clear braces are less expensive than the aligners. Plus, you are more likely to misplace the clear aligner which means that it can add another expense to replace them. To get an estimate as to what you may pay for a straighter smile, use our cost calculator. Also, the clear braces work continuously while the aligners only work when you are wearing them.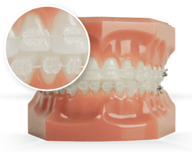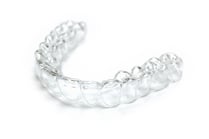 What is the Six Month Smile Timeline?
Your journey to your dream smile begins with a consultation. You can start by finding a dentist in your area. Then, you will make an appointment for a consultation to learn if you are a candidate. Don't worry, most adults are candidates for Six Month Smile braces. After meeting with the dentist, if you find Six Month Smiles is right for you, you will make an appointment to have the clear braces put on. The procedure takes about one hour. Over the next six months, you will have approximately three to seven adjustments. We utilize the latest techniques and technology to straighten crooked, misaligned, and spaced adult teeth. While six months is the average time it takes to complete treatment, it can take anywhere from four to nine months.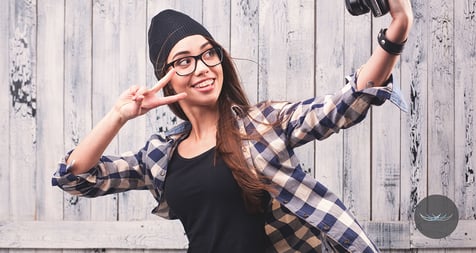 What Happens once my Six Month Smiles Braces are Removed?
In order to maintain the position of your new smile, you will need to wear a retainer. Depending on your personal situation and your preferences, you may choose to wear a removable retainer or one that is bonded. You can discuss this with your dentist during your initial consultation.
Are you ready to stop hiding your smile? Six Month Smiles can give you straight teeth in less time, which means you can see the smile you have always dreamed about by summer. Start now by finding a dentist in your area.