Introducing 6MS Invisible Aligners and Mixed Appliances
by Six Month Smiles, on 5/21/19 10:02 AM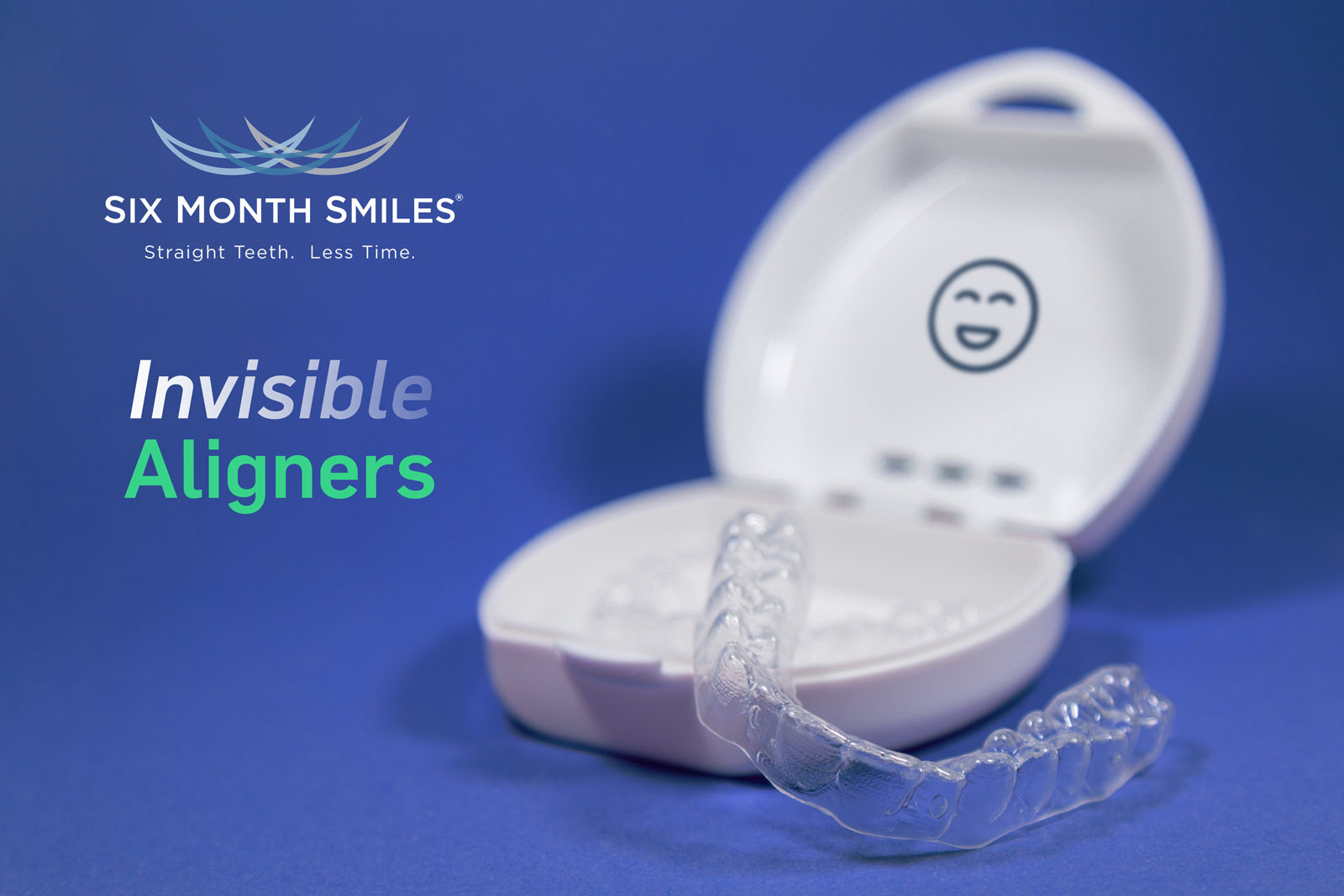 Six Month Smiles is proud to announce the launch of Invisible Aligners, currently available in the UK and in the United States in June, 2019.
Invisible Aligners are ideal for patients with mild crowding (4-5 mm) and spaced cases (3-4 mm). If an Aligner outcome is possible, we will show you the simulation/treatment plan and, if your patient is not a candidate, we will recommend additional options including our Clear Braces or Mixed Appliances (Clear Braces on one arch, or Clear Braces on both arches).
Here are some of the key features of 6MS Aligners:
Faster treatment times (average of 4-9 months).


Cases are Evaluated & Treatment Planned by an Orthodontist, Not a Machine or Technicians, Resulting in Fewer Refinements.


Made with Zendura® FLX™ Material- Exceptional Clarity, Durability, Flexibility, Cut Line Scalloped, and Features an Encapsulated Elastomeric Layer- Allowing the Aligner to Flex (Similar to Memory Foam Properties).


Delivering aligners that use LESS INITIAL FORCE to reduce patient pain while providing 50% GREATER ORTHODONTIC FORCE over time.


Preview Results with the CONFIDEX™ 360 Ortho Viewer & Simulation Tool and Increase Case Acceptance.


Digital Scans Accepted from any Scanner (3Shape, iTero, Carestream, etc.) as well as Analog Impressions.


Seamlessly switch between Aligners and Braces. Based on the clinical conditions of your patient's dentition, our orthodontist will propose the optimal appliance: "Aligners" only, or "Aligners & Clear Braces" or "Clear Braces" only.

Six Month Smiles Providers: To get started offering your patients these exceptionally clear, flexible, and durable aligners, please log into the Provider Resource Center. In addition to submitting cases, the Provider Resource Center offers several training videos and helpful articles on treating patients with both aligners and clear braces.
Interested in becoming a Provider? Becoming a Six Month Smiles Provider is easy, simply attend one of our seminars across the United States and in the UK. Get Started →