Interview: Dr. Dan Rogers on how Six Month Smiles changed his practice
by Six Month Smiles, on 5/14/20 9:12 AM
The following is an interview with Six Month Smiles Provider Dr. Daniel Rogers, Head Dentist of Bamboo Dental in Cardiff, UK.
Tell us about your professional life, where you started to where you are now.
Dr. Rogers: Ok, in the interest of background, I qualified in 2003, a pretty average student not completely in love with dentistry but keen to work hard. The first 9 years post qualification there was a desire to specialize in ortho, but after a few hospital jobs I made the move into general practice. Lots of UDA's, head down work hard enjoy the weekends, save very little.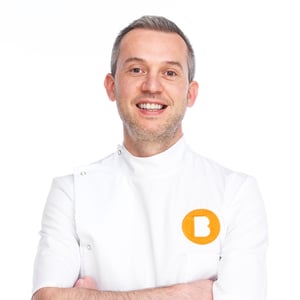 I always had a desire to do things my way and quietly resisted any kind of authority, so borrowed heavily to purchase a practice in 2012. I was an associate on the Wednesday and a practice owner in a different part of the country the Thursday. So it had to work. The Bank phoned me just before they sanctioned the borrowing and basically made me sing for the investment. An hour later I had managed to secure the money by promising I would not change a thing at the practice…
The business plan literally was complete the NHS work to break even, aim for three new Six month Smiles cases a month in the first year to reinvest into the business followed by… well… just see how it goes.
Fast forward six months to 2013 and we were 7 days a week, I was 7 days a week. Totally untenable. Despite having a known industry coach and mentor I had no future business plan. Anyway, a two surgery NHS practice was left to my associate dentists and manager to run, whilst I set up a new private practice over the road in a semi-detached house in the February of 2016 Business plan…to get as many Six Month Smiles in as possible to honor the £30k fixed costs and make a living… crazy. A 10% profit on the NHS contract was not going to cut it. Surgery two went in six months later. Surgery three after that, the NHS practice was sold for zero profit in 2017, and currently we are inserting surgery five into the new private practice. We do not accept any new patients for general dentistry. It's ortho, veneers, bonding, whitening, implants.
Best strategic decision… recruitment in marketing. It's your duty to showcase your ability for the benefit of the patients.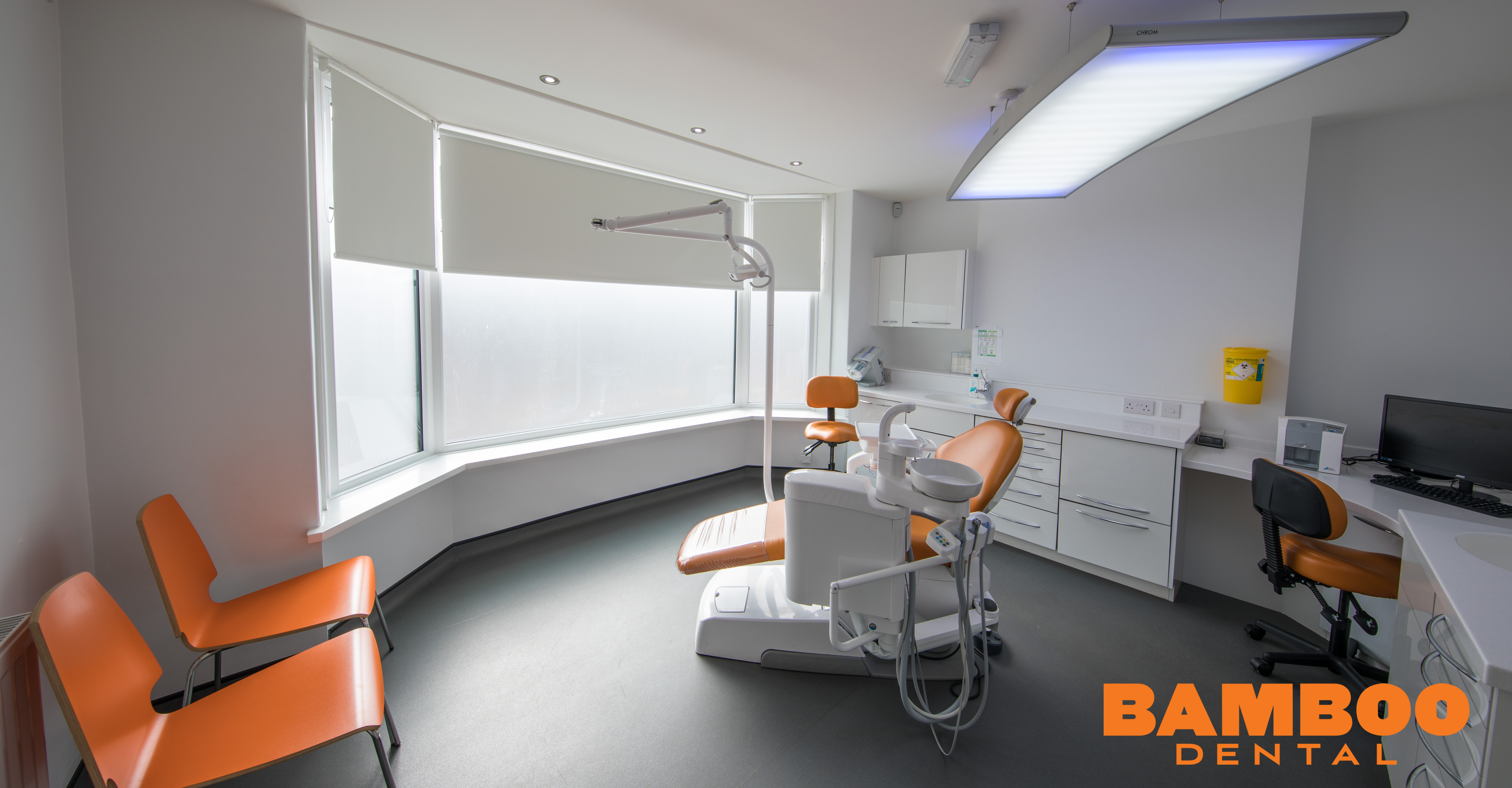 How does Six Month Smiles fit into your life, your practice?
Dr. Rogers: As an associate dentist when that one patient back in 2011 asked me if I could straighten her teeth in six months, it was pretty superficial. I thought… mmm… patients will like this, be appreciative of it and of myself but best of all it may be enjoyable and surely it would pay well? So may as well give it a go.
It's a little different now and for the past eight years Six Month Smiles has literally been the cornerstone on which the practice is built. I can't see a professional life without Six Month Smiles.
The Six Month Smiles family is driven, like supercharged by making a positive difference in patient's lives. It parallels with the ethos of the practice and my team who work in it. When we make decisions within the practice it has to answer yes to whether it makes it easier for a patient to get the smile they have always wanted. Six Month Smiles makes it easy.
It goes a few levels deep. Their identity fits with ours i.e. huge positive difference in people's lives by straightening the teeth they show when they smile, conveniently, and affordably.
From a clinical point of view, its particularly easy to integrate, from a business point of view it's even easier. The mentoring is second to none across the industry, the admin support is all you can ask for, patients want it and those who don't know they want it soon realize that its more streamlined and flexible than any competitor system. From a business view point, the margins are among the best if not the best across the board of treatments we provide.
How do you attract new Six Month Smiles patients?
Dr. Rogers: So, we've taken a multi-platform approach in order to maximize the amount of Six Month Smiles patients we're able to attract. This has been incredibly fruitful. With an aim to becoming one of the leading Six Month Smiles providers in the UK, we kicked off by integrating an SEO strategy to ensure we were coming up top in Google's search results. This is fantastic to have, but only goes so far, as you are limited by how often people are searching for 'Six Month Smiles' online.
Alongside this, we set up a Google Ads campaign (the ads at the top of Google results) that is connected to a purpose built landing page optimized for conversion. That basically means, it's set up with the sole purpose of generating leads for us to book in for consultations. To add a final touch to this, we used re- marketing campaigns to serve ads to those people who visited our web pages but didn't quite convert.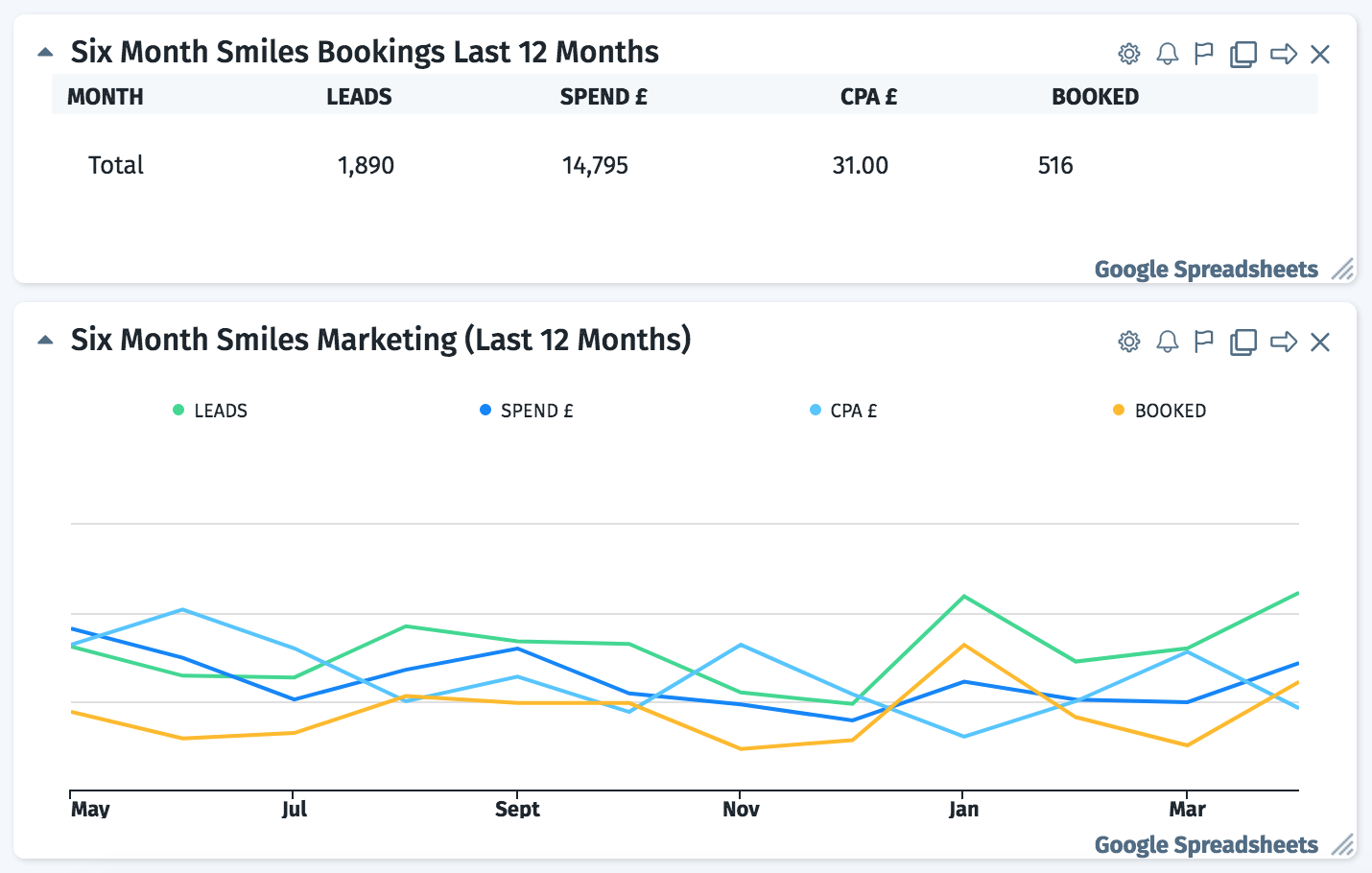 (Booked consults from Six Month Smiles May 2019 - April 2020)
That was search engines covered but there was also a huge opportunity on Social Media. Here we utilized a combination of paid advertising and well placed organic posts rich with before and afters and beaming testimonials.
We also built strong connections with our patients, which not only lead to a large number of flattering reviews but the fantastic transformations we can achieve with the system also bring in many referrals each month.
My final remark on marketing is to always be innovating. It has been a difficult time these past few months (during the COVID-19 pandemic) but we've been able to create a virtual consultation strategy across social media that has allowed the conversation to keep going (virtually) to potential new Six Month Smiles patients.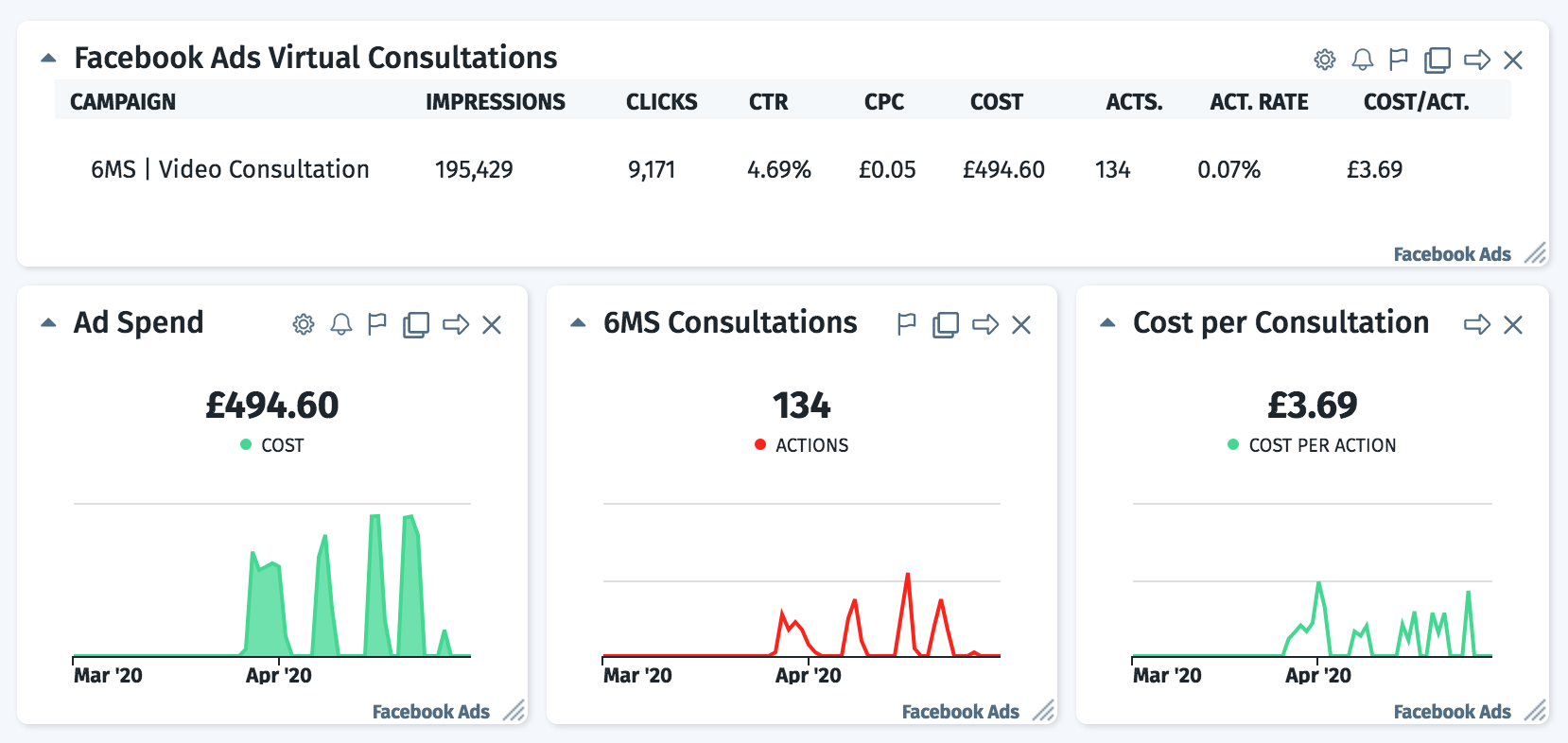 (Facebook/Instagram virtual consultations campaign: Mar - Apr 2020)
We outsourced the marketing efforts for the first two years 2012-2014. From this point on after recruiting we took it upon ourselves. In terms of marketing spend a typical year would involve 8% of the top line figure. Occasionally this may increase to 10-12% in the odd year where investment was needed, for instance a rebrand or insertion of an additional dental chair.
Six Month Smiles accounts for almost £750,000 of the practice turnover. The profit margins are high thankfully in the dental industry so you get a lot of bang for your marketing buck.
If we consider that our marketing efforts attract around 600 new Six Month Smiles patient enquiries annually over half will convert into treatment start-ups.
Do you have any advice for other Six Month Smiles providers?
Dr. Rogers: Well, if you are an existing Six month Smiles provider who perhaps is not completely comfortable with the treatment whether that's clinically or from a new patient attraction point of view I would say right away get yourself a mentor. Trust me, whenever anyone asks me to take them under my wing I jump at the chance. Anyone in the Six Month Smiles family would snap up the chance to teach and share knowledge, because the truth is that when anyone is in a position to help someone its completely fulfilling and rewarding. Contact someone today you know is respected in the Six Month Smile community, or simply contact Six Month Smiles. Then pay it forward to your team, who will be the real heroes in your success. The clinical side will come to you. It's the confidence and mindset you must work on.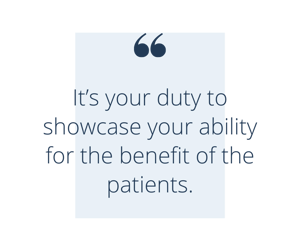 If you are perhaps younger and new into Six Month Smiles or just thinking about joining the family…. and I'm taking a large intake of breath here to signify all cards on the table... it's your identity. It's the aspect of personal development they don't teach you in college, but they should. I can't stress this enough but

INVEST THE TIME, MONEY AND ENERGY INTO GETTING TO KNOW YOURSELF AND WHAT MAKES YOU HAPPY.

The rest will fall into place.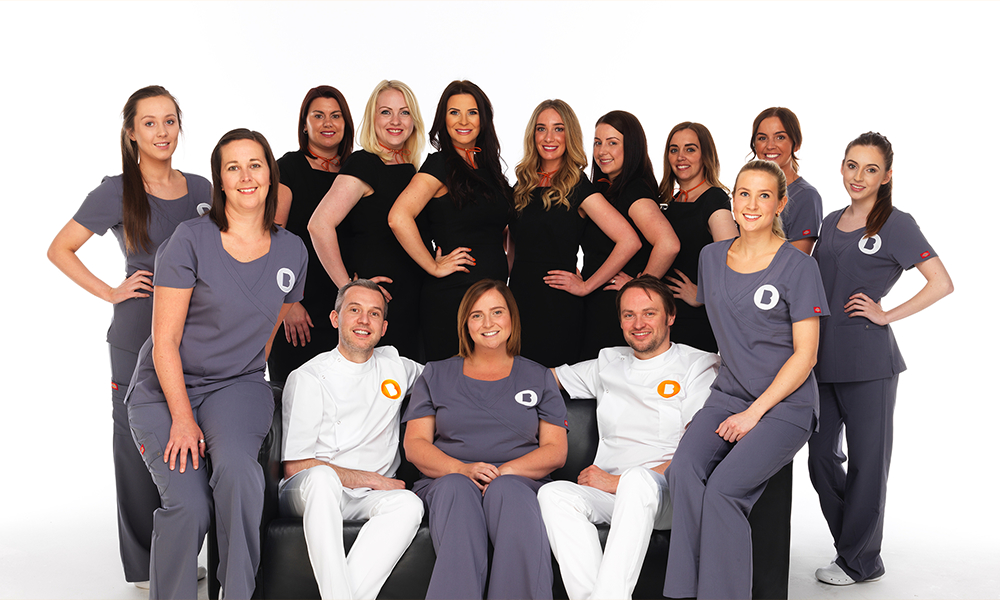 Any final words?
Dr. Rogers: You know (taking the specs off) with the benefit of being a little older than a newly qualified dentist, and writing this in some pretty challenging times you realize who you should follow when you're feeling uncomfortable. The Six Month Smiles family does not have a scarcity mindset. They have a mindset of abundance, not for self-interest, but for the benefit of those whose lives they touch. If you are still reading this then SO DO YOU! I beg you to realize this and simply GO FOR IT!