How You Can Help Your Dental Practice Team Members Grow
by Lee Ann Brady, on 7/14/16 9:05 AM
We all get caught up every once in a while in the business of running a dental practice. It's easy to notice things that you wish were improved when it comes to how your team members work, but far more difficult to remember and work to change them.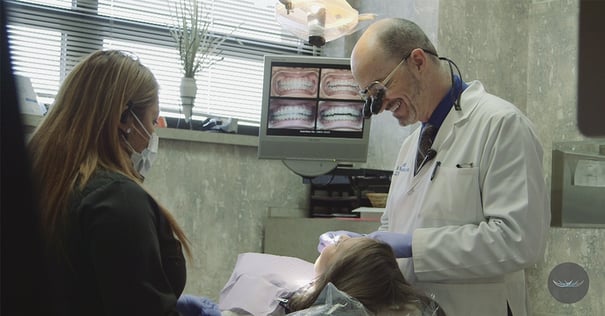 Practice management is the base around which we build a successful practice. It is fundamental to a dentist's ability to increase case acceptance.
One of the ways you can be proactive about improving your practice is to focus on helping your co-workers grow their skills and processes.
Be Proactive About Encouraging Growth
Being proactive is about being intentional.
What I mean by this is to try your best not to let things slide. It is challenging to manage a team. The right mix of people can be difficult to find and cultivate, just as it can be difficult to be clear about expectations and assist co-workers in meeting them.
We don't learn these sorts of social skills in dental school. But helping the patient requires more than solely clinical prowess.
You must take an active role in encouraging your team members to correct mistakes, build productive habits, and build upon their skills. If you let their behavior irritate you when they don't realize on their own how it should be corrected, then the consequences fall on your shoulders. This promotes inefficiency and ineffectiveness.
Here's what you can do to help team members grow:
Foster willingness and interest in growth and development.
Be (or become) a willing, able, and available teacher.
Provide the tools to learn new skills and complete them successfully.
Provide feedback and evaluation.
Recognize their accomplishments.
Create an environment where team members feel at least one of the above options is available to them. It might be a struggle to implement all five to the same degree at one time, but focusing on them wherever possible leads to extraordinary results.
When team members realize they can ask for training and development, then they will take some of the responsibility of remembering growth initiatives away from you.
In the end, if you're unsure where to start, the best course is to be direct. Ask your team how you can support their learning and development.
CMS Director of Education Dr. Lee Ann Brady lives in Phoenix, Arizona and owns Desert Sun Smiles Dental Care, a private restorative practice in Glendale, Arizona. Outside of her private practice, Dr. Brady teaches, presents at meetings internationally, and writes a clinical dental education blog on her website at www.leeannbrady.com.
To learn more about Clinical Mastery's approach to improving the quality and quantity of restorative and cosmetic dental cases, go to our website at www.clinicalmastery.com.
The Six Month Smiles® System is a GP-focused system that equips dentists to help their adult patients with crooked teeth, using unique clear braces. The first step to becoming a Six Month Smiles Provider is to register for an upcoming Six Month Smiles Two Day Hands On Course. You'll leave with the ability and confidence to start cases immediately!
"There is no 'silver bullet' to increased productivity, but Six Month Smiles comes the closest! Without a doubt, the single fastest way to grow your practice." -Bruce B. Baird, DDS, Productive Dentist Academy
Click here to read what others are saying about Six Month Smiles.