How Continuing Education Can Profoundly Impact Professional Satisfaction
by Dr. Eric W. Jones, on 1/5/17 8:52 AM
The 5:30am alarm bell rings to get you out of bed and ready for work. Your level of motivation (and even inspiration) in this moment directly affects your practice.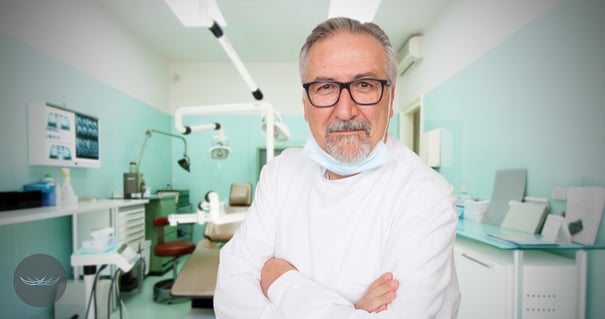 We all have bad days, but if you're consistently disinterested in your profession, this attitude will seep into your interactions with co-workers and patients. If you're not excited about working with patients on treatments (such as short term ortho), then you're automatically losing that natural vitality and presence that can truly engage them.
One way you can re-discover a passion for dentistry is by devoting yourself to learning.
Curiosity, Questions, and the Student Mindset
Okay, padawan, who said it was time to stop learning? Regardless of how long you've been out of dental school, no one has ever got it all figured out. That degree may satisfy the basic requirements of becoming a dentist, but it shouldn't personally satisfy your curiosity.
Continuing education is more than just a requirement to abide by the law. It's an opportunity to continue to re-discover your love of dentistry. Take courses that seem challenging or interesting, get to know the dentists learning alongside you, and actually use what you learn in the practice.
If you don't have a mentor already, seek one out. Find a fellow dentist with more experience and figure out what keeps them energized.
We all want more patients or patients who ask for more expensive treatment or better co-workers or more interesting cases or…well, the list goes on and on. None of this happens without an investment in yourself.
CMS clinical faculty Dr. Eric W. Jones graduated from the Medical University of South Carolina College of Dental Medicine. He maintains a private practice outside of Atlanta, Georgia, focusing on achieving exceptional results for both simple and complex esthetic and functional problems. To learn more about Clinical Mastery's approach to improving the quality and quantity of restorative and cosmetic dental cases, go to our website at www.clinicalmastery.com.
The Six Month Smiles® Short Term Ortho System provides General Dentists with a practical and turnkey solution for adults with crooked teeth. Utilizing unique clear brackets and tooth colored wires, the system allows GPs to easily help their adult patients who think that they are "stuck" if they refuse traditional orthodontic treatment.
The World Class Six Month Smiles 2 Day Hands On Course provides general dentists, like you, with the knowledge and confidence needed to start using this award winning system to improve the lives of your patients with clear braces while simultaneously growing your dental practice and your cosmetic dentistry services. The ongoing support from Six Month Smiles gives you peace of mind as you help your patients smile with confidence.