EVERYONE Should Smile With Confidence and Every Dentist Can Help
by Six Month Smiles, on 8/19/20 2:00 PM
Here at Six Month Smiles, we have always believed that.
While some other companies tell patients that they should smile with confidence, they lead patients to believe that they do not need the help of a dentist. What's worse is that as many as 85 percent of prospective patients do not qualify – or do not believe they qualify – for traditional financing such as Care Credit, in office financing, or other third party financing. This confusion over financing leads to some dentists offering incomplete treatment options, excluding some patients from the aesthetic and physiological benefits of aligners.
6MS EVERYONE Aligners and Financing is an inclusive program designed to connect those patients with doctors to ensure their case is properly treated. We know the doctor is essential for optimal treatment outcomes, and as the name implies, EVERYONE can qualify for financing for the aligner treatment they need.
Together, we will fill a significant gap in treatment related to "do-it-yourself" mail order aligners.
Every month, tens of thousands of patients visit www.SixMonthSmiles.com in search of treatment solutions, authorized providers, and information about straightening their teeth. Our goal is to put these prequalified, motivated patients in your chair so that you can provide professional care and help them achieve their desired outcome regarding their smile.
Here's how the program works.
Patients visit www.SixMonthSmiles.com, register for the program, search the Find A Dentist feature for a dentist in their area, then schedule a consultation. After your clinical assessment and approval, the patient provides you with a unique ID number that references their financing approval. Your team will use that number to "claim" the patient in the Provider Resource Center (PRC) when you simply submit the case to Six Month Smiles as you normally would.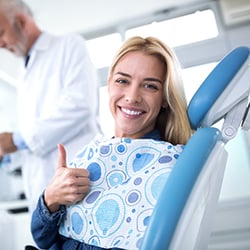 Next, the patient will receive an email and/or text message to confirm their treatment program and to complete their financing agreement. Each step can be conveniently and easily completed via the patient's smartphone while they are in your office or on the go!
Finally, when the case is shipped, we pay you a set fee to complete the treatment. These cases may involve IPR and bonding of attachments and will not exceed 18 aligners and one refinement. If the patient is out of the scope for EVERYONE, as the provider you are free to select an alternative treatment with 6MS products.
There is zero cost to you involved in acquiring these patients. You pay NO lab fees, file NO insurance claims, have NO collection risks or financing administration burden. What you DO have is full access to our Knowledge Base, 6MS unsurpassed 1:1 live support, and our best-in-class forum to support you throughout the treatment plan. The only thing you need to do is to update your Find A Dentist profile and opt-into the program, so that we know where to mail the checks.
If you're not already a Six Month Smiles Aligner provider, it's time to claim your share of the market. It is quick and easy to get trained on 6MS aligners through our ultra-convenient Aligner Essentials E-course. (Train from home in as little as 3 hours!)
Be one of the first in your area to opt in by clicking below.
We look forward to working with you and together, we can give help more patients achieve the smile they deserve!