Dr. Delia Tuttle Pioneers New Trends for Women in Dentistry
by 6monthsmiles, on 4/15/18 12:47 PM
"That was pretty good for a girl."
According to Dr. Mary Martin, comments like this (from patients) were common when she entered dentistry 30 years ago. And the sexism was just as prevalent inside the industry. Both Dr. Martin and Dr. Sheri Doniger report that their presence as students and as practicing dentists was seen as unfairly displacing men from the profession.
Fortunately, times have changed. A study by the ADA Health Policy Institute indicates that in 1968, only 1.1% of first year dental students were women. In 2014, that number was 47.7%.
However, practicing female dentists still see a lack of female leadership when reviewing the overall field. And while that will likely change with time, many women feel that female dentists should actively seek out other women through professional organizations like the American Student Dental Association and the ADA.
Dr. Danielle Ruskin, chair of the ADA New Dentist Committee, says that membership in the ADA allows all dentists to have a stronger awareness of the emerging challenges inside the field. Being a member of a dental organization allows women the chance to confer with each other and offer a unique voice to the overall profession.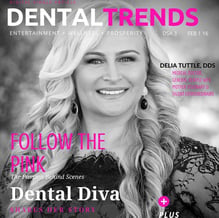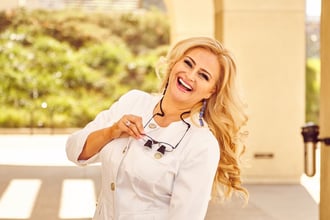 Dr. Delia Tuttle of Canyon Lake Dental, "Divas in Dentistry" & "Follow the Pink"
Changing the face of dentistry means confronting outdated, stereotypes and creating new avenues for business development. We at Six Month Smiles are proud to offer all dentists a new approach to patient treatment and practice services. One of our greatest champions is Dr. Delia Tuttle. Dr. Tuttle and her team of dedicated women represent the future of dental practices.
Watch this video to learn about Dr. Tuttle's experience at the Six Month Smiles course, see her first case plus hear from the patient in treatment!
Dr. Tuttle created her unique practice by seeking the kind of treatments that both enhance dental health and improve business revenue. So, after she attended the Six Month Smiles training, she brought the knowledge and enthusiasm about the product back into her practice.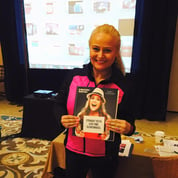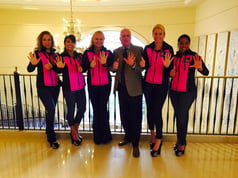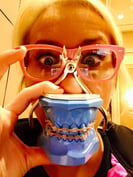 Now her staff members are just as enthusiastic about Six Month Smiles as she is -- and their collective enthusiasm is better than any marketing we could dream possible. Before returning from the course - Dr. Tuttle had a waiting list of over 50 patients ready for Six Month Smiles treatment! Dr. Tuttle's leadership role for women in dentistry is an outstanding example and we commend her in her great success.
Click here to learn about Dr. Tuttle's "Follow the Pink" movement, dedicated to one of her greatest passions: soft tissue management. You can also enjoy her posts dedicated to "Divas in Dentistry".