7 Benefits of Smiling (with Six Month Smiles)
by 6monthsmiles, on 7/18/16 11:36 AM
Did you know that (statistically) the first thing people notice about each other on a first date is the smile? It's not the eyes, the hair or the figure although these might be important too. It's the openness and sincerity of the smile.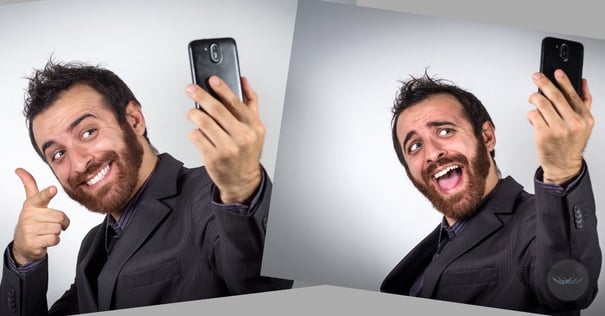 However, when your teeth aren't straight and white, you sometimes don't feel like smiling that much. You might be full of goodwill towards the world but you're afraid to show it because you don't think you're going to look good. Other people might be able to see the beauty in your smile even when your teeth are crooked, but you won't always do so. And this is the major reason why a smile with straight teeth matters —it makes you want to smile more. Here are 7 benefits of Six Month Smiles which can be created by your local Six Month Smiles dentist:
A Smile is a Universal Indicator. A smile is a sign of goodwill the world over. People might have different words to say "hi" or "how are you?" They might have different ways to behave in a friendly manner, different types of nods and gestures. However, a smile is something everyone recognizes and responds to. It's built into the very fabric of humanity. No one can mistake a smile for a sign of hostility.
A Smile Makes You Feel Good. People spontaneously smile when they feel good. But did you know that you can make yourself feel good by smiling? It's true. Psychologists have done a lot of research on this and come to the conclusion that when you behave as though you're happy, you end up feeling happy. So go ahead, smile. Make your day!
A Smile Changes the Tone of a Conversation. Are you getting into an argument with someone over something stupid? Or maybe you feel like you're justified in your thoughts and beliefs and wish the other person would share them. Either way, it would help you a great deal to smile. Maybe the two of you will notice just how stupid the whole issue is. Or maybe that person will grudgingly accept that you're right when they see that you're not attacking them personally.
A Smile Makes You Beautiful. Haven't you ever met someone who didn't seem that remarkable at first? And then they smiled and it seemed like they lit up the whole room. A straight smile can do that for you. Whether you smile shyly, openly, crookedly (think Drew Barrymore) or ironically, a smile is still going to make you look more appealing to people in general.
A Smile Makes People Trust You. It may not be fair but it's a fact—people tend to trust you more when you have a straight smile. If you don't believe this, consider Matt Bomer's character in the TV show White Collar. He plays a con man working with the police to bring down other con men. And what's the first thing you notice about Matt Bomer? That's right. It's his straight, white, bright smile. This is not to suggest that you need to become a con man but it never hurts to have a good smile when you want people in your life to trust you.
It's Easy to Smile. No one needs to learn how to smile. It's a talent that you're born with. Even babies smile out of pure joy. If you want a straight smile, of course, you might have to get some dental treatment done. But once this is through, just remember that the world is your oyster. You can smile your way through it in any situation.
A Smile Can Help Someone. When someone's having a bad day, seeing your smiling face can help them to feel better. If someone's going through a hard time in their lives, you can give them courage by smiling. If someone is sick or depressed, seeing a smiling face can inject greater positivity into their surroundings. So if you're not smiling to help yourself, you can do it to help someone else.
There are so many great benefits to having a straighter smile. Contact us to find out how you can use short-term orthodontics to create a good smile in as little as six months.
Click "find a dentist" below to locate your nearest Six Month Smiles dentist, so you can have straight teeth in about Six Months!
Dentists: Interested in providing Short Term Orthodontics to your patients? Click below for a free E-Guide!