5 Ways to Attract Six Month Smiles Patients Into Your Practice
by Mike Pedersen, on 5/12/17 2:21 PM
You're excited! You have a new revenue stream with your Six Month Smile offering. But...you are not getting any new cases. Fear not. Continue reading and you'll be on your way to securing more short term ortho cases.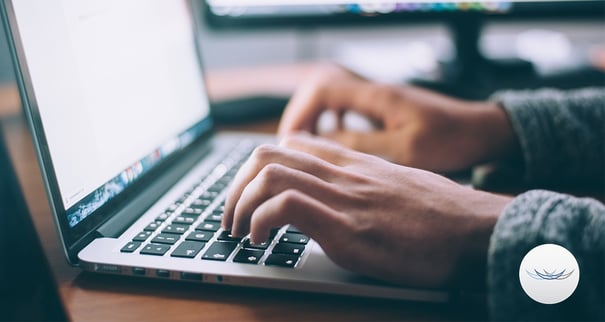 It's Start With Your Website
I've analyzed over 5,000 dental websites in the past 6 years, and the majority of them are missing the boat when it comes to making it easy for your visitor to see what you offer.
And...this includes Six Month Smiles!
I can't tell you how many times a dental client says they offer a service and yet even when I look for it, I can't find it on their website. Do you think if I, being an experienced web professional can't find something, a new visitor will? They won't!
[6 Tips for Six Month Smiles Success]
Have It On Your Homepage
You've invested the money, gotten the CE's, now it's time to attract new Six Month Smile patients.
Make it a prominent section on your homepage.
Use the phrase "Short Term Braces" and add "Adult" in there.
Have a before and after in that new section.
Talk to your visitors emotions, not what you can do for them.
Use Video
Video is exploding on the web. Over 60% of all Internet traffic is video. People will be more apt to watch a 60 second video than read an 800 word text page.
We have found video converts nearly 10:1 over text on web pages. Dentists are still slow to embrace video, so why not be the leader in your area? You will be viewed as the authority. Do a 60 second video on Six Month Smiles, and you'll have a better chance to convert a visitor into a call.
Once you shoot one video with your smartphone, and you realize how easy it is, you can shoot a group of them to answer all the questions you get during an ortho consult. When you do this, you will be seen as the expert. They will want to work with you, and not your competitor.
Click here for Six Month Smiles videos to share on your website/social media!
Add Six Month Smiles On Every Page
Now take one of the marketing banners Six Month Smiles allows you to use, and insert it on every page of your website. Usually that would be on the right side. We call it the sidebar.
Have that banner clickable to a full blown, Six Month Smile page built for conversions. Add video. Before and after images. Online reviews. Call to action banner. Maybe even an offer or discount if they call today.
It's All About Awareness
When it comes to marketing, it starts with awareness. If you don't let your web visitors know you offer Six Month Smiles, you have very little chance of landing new cases.
Marketing is a must for any business that wants to grow. It's time you treated your practice like a business, and started implementing consistent marketing to grow your revenues. Six Month Smiles patients are waiting for you!
Mike Pedersen is the founder of the Dental Boost. Do you want to attract more Six Month Smile cases every month? The Dental Boost specializes in SEO that brings people to your website who are ready to do it. Set up an exploratory call with Mike. Go to www.thedentalboost.com/survey
Need Six Month Smiles Patient Brochures for your office? Download below!