4 Great Tips: How to Start a Dental Practice Blog
by 6monthsmiles, on 5/2/16 3:24 PM
If you're not already incorporating blogging into your Dental Practice's marketing strategy, then it's time to start. Not only is blogging inexpensive, but it's also one of the best ways to establish yourself as a leading Dental Practice in your community. Blogging will help you attract local attention, educate your community about dental-related topics, and help attract new patients to your practice.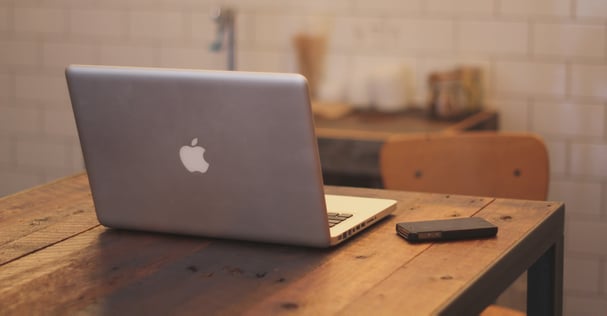 More Than Just Writing: The Technical Side
The first step to creating a winning blog for your Dental Practice is to build a website that's professional and user-friendly.
Decide how much money you want to invest in your blog. It's possible to create a blog for free, but there are a few areas where it pays to invest some money in your Dental Practice blog. Make sure that you have a budget for expenses such as a web designer or a hosting plan.
Find a web host and hosting plan that you like. As you begin blogging, you'll probably find that a free or inexpensive web plan meets your needs.
Choose a domain name for your website and blog. Try to make your domain name as relevant as possible to your practice.
Hire a web designer or find a blog template that you like. Hiring a web designer is one area where you may want to invest money on your blog. Otherwise, if you want to do it yourself, you can modify a pre-designed blog template.
Planning Content for Your Dental Practice Blog
Many practices make the mistake of jumping into blogging without first creating a content strategy. Taking the time to plan your blog in advance will help ensure that your blog is effective.
Create a content schedule. Write out a schedule for how often you plan to update your blog. If possible, include the specific topics that you plan to write about. Maintaining a content schedule will ensure that your blog is being consistently maintained.
Choose which keywords to focus on. Choosing keywords to include in your blog posts will help keep your blog on topic, and will improve your search engine ranking. If you're serious about using your blog as a way to advertise your services, you may want to consult with a search engine optimization specialist. He or she will help you find ways to improve your blog's search engine ranking.
Finding Dental-Themed Post Topics
If you want your patients to keep returning to your blog, then it's important to keep your content fresh. Here are a few topic ideas for your Dental Practice blog:
Interviews with your practitioners. Conducting short interviews with your practice's practitioners will help patients feel more familiar with your practice.
Updates about your Dental Practice. Similar to the above point, patients will feel more connected to your Dental Practice if you share updates on your blog.
Informational posts about dental issues. Patients will regularly return to your blog if you post valuable information about dental issues.
Maintaining Your Blog
The best way to ensure that your Dental Practice's blog will be successful is to be consistent about adding new posts. It takes time to build up a blog's search engine rankings, which means that your readership will most likely build up gradually. However, don't let this discourage you from regularly updating your blog.
Aim to add at least one short- to medium-length article per week, and do your best to include pictures or other visuals with each post. If you have a social media page, be sure to share links to your latest articles in order to increase your blog readership.
The Six Month Smiles® System is a GP-focused system that equips dentists to help their adult patients with crooked teeth, using unique clear braces. The first step to becoming a Six Month Smiles Provider is to register for an upcoming Six Month Smiles Two Day Hands On Course. You'll leave with the ability and confidence to start cases immediately!